French Output Slows as 'Moribund' Economy on Verge of Stalling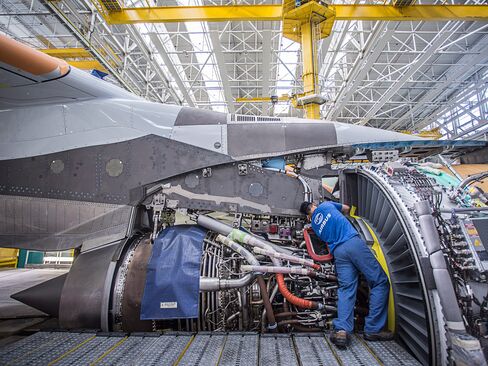 Growth in France's private sector almost stalled in April in a sign of renewed weakness in the euro area's second-largest economy.
A Purchasing Managers Index for the service and manufacturing industries dropped to 50.2 from 51.5 in March, London-based Markit Economics said on Thursday. The reading is barely above the 50-point mark that divides expansion from contraction and below the median estimate in a Bloomberg survey of economists, which was for an increase to 51.8.
French President Francois Hollande has been struggling to deliver on his commitments to rein in the country's budget deficit and pass reforms to make its sluggish economy more competitive. While cheap oil and the European Central Bank's quantitative-easing program support the euro area's firming recovery, France's slowdown is a reminder that the region's economic rebound remains fragile.
"Output growth stuttered almost to a halt in April, signaling a continuation of the moribund economic environment in France," said Jack Kennedy, senior economist at Markit in London. "New-business growth weakened despite a further marked fall in prices charged, highlighting the competitive challenge facing French companies."
A gauge of services activity dropped to 50.8 from 52.4 in March while a similar index for manufacturing fell to 48.4 from 48.8.
The data don't bode well for an economy forecast to pick up momentum in the coming months. Economists predict growth will accelerate to 0.4 percent in the third quarter after expansions of 0.3 percent in each of the two preceding quarters. The French economy grew 0.1 percent at the end of last year.
Measures of manufacturing and services activity in Germany and the euro area will probably signal accelerating growth, according to separate surveys. Those reports are due at 9:30 a.m. and 10 a.m. Frankfurt time, respectively.
Before it's here, it's on the Bloomberg Terminal.
LEARN MORE