Will U.S. Rate Hikes Be Different This Time for Emerging Markets?
Experience shows that when the Fed has embarked on significant rate hiking campaigns, there are global repercussions.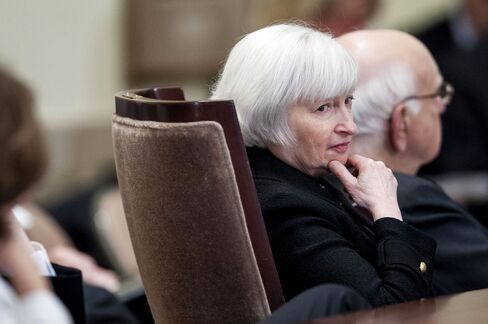 Historically, the road to higher U.S. rates has been littered with emerging-market casualties. So as the Fed contemplates liftoff (probably in the second half of 2015), the pressing question for many economies is, "will this time be different?"
That's one of the most dangerous phrases in the field of economics.
It was heard as the equity bubble approached a bursting point in the late 1990s and when house prices soared at the end of the last economic cycle.
The experience of the past several decades shows that when the Federal Reserve has embarked on significant rate hiking campaigns, there are global repercussions.
Examples of this include the Latin American debt troubles of the early 1980s, the Mexican "Tequila crisis" of 1994 and the rolling financial panic spanning Asia, Russia, Brazil and Argentina from 1997 through the early 2000s.
Road to Ruin: Fed Hike Path Paved With EM Crises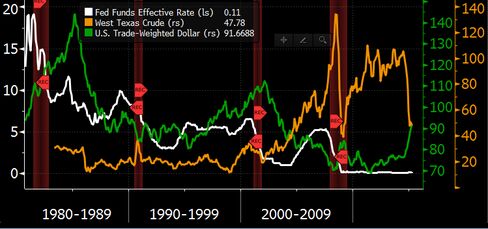 Familiar hallmarks of each episode included tightening Fed policy, falling oil prices and a strengthening dollar, eerily similar to what is happening now.
This time, however, there are differences. In particular, Latin America has more market-determined exchange rates and lower sovereign exposure to dollar debt. Similarly, low oil prices diminish revenue from the Canadian petroleum industry, which may sap government coffers and, potentially, knock the stability of the housing market.
The Fed is also signaling less conviction to engage in prolonged and aggressive tightening. This is a potential silver lining to the slow growth and low inflation which have characterized the economic cycle to date.
Instead, policy makers show heightened sensitivity to international economic developments. Due to increasing globalization -- in both economic activity and financial markets -- the Fed is less able to operate in a vacuum than it has been.
As a result, the Fed under Janet Yellen appears more inclined than its predecessors to tiptoe toward policy normalization. This should give foreign financial markets more time to adjust, and thereby reduce the risk of significant fissures developing.
This post is courtesy of Bloomberg Intelligence Economics.
Before it's here, it's on the Bloomberg Terminal.
LEARN MORE