These Cold War Holdouts Have Fared Very Differently
A group of Asian, African and Middle Eastern countries are focusing on greater economic cooperation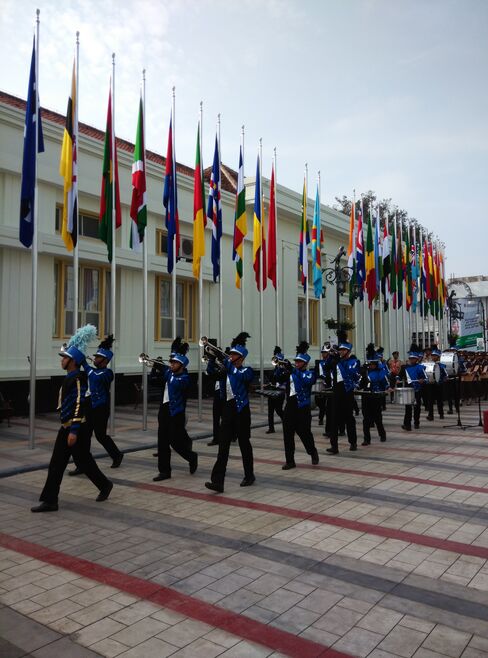 Sixty years ago this week, 29 mostly newly independent Asian and African nations met in the Indonesian hill town of Bandung to decry colonialism and lay the framework for the Non-Aligned Movement.
With the end of the Cold War, that global schism no longer exists, and their priorities and trajectories have changed. Much of Asia has outpaced most of Africa, with GDP in China and India way ahead of Nigeria and South Africa.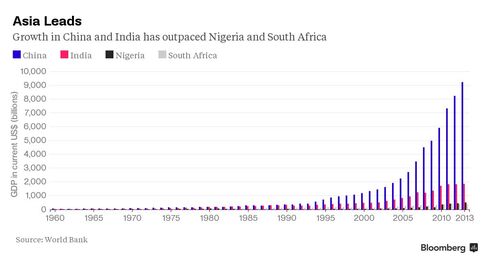 The original participants and others from Asia, Africa and the Middle East are gathering again in Jakarta and Bandung this week to mark the 60th anniversary of the Asian-African Conference. With little of the fiery rhetoric of yesteryear, their talks will focus on boosting economic cooperation between the member nations.
Some progress has been made: trade between Asia and Africa, which together account for about three-fourths of the global population, rose more than 400 percent from 2001 through 2010, data from the United Nations show.
Here are two charts that show the growing share of the countries that met in Bandung 60 years ago.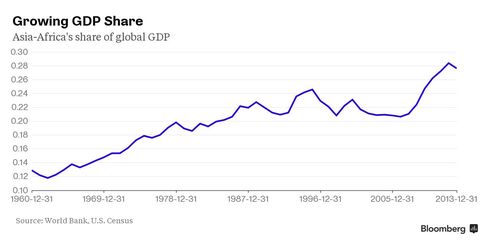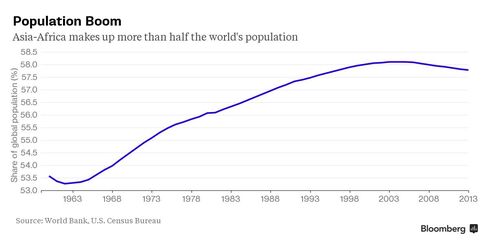 For more on the global economy, check out Benchmark:
Before it's here, it's on the Bloomberg Terminal.
LEARN MORE