Five Things Everyone Will Be Talking About Today
Get caught up on what will be leading conversations today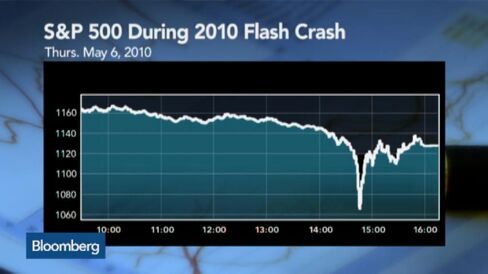 Nikkei tops 20,000 points, Germany raises forecasts, and did a lone trader based in the U.K. really cause the flash crash? Here are five things that people will be talking about today.
Flash crash arrest
Remember trading on May 6 2010? $1 trillion was wiped off the value of U.S. equities in just a few minutes and the plunge became known as the flash crash. Believe it or not, one man operating alone from a modest property in West London has been accused by U.S. authorities of contributing to the market shock.
Tesco reports record annual loss
The British retailer delivered a monster net loss of £5.74 billion ($8.63 billion). Much of that was driven by a £4.7 billion ($7.07 billion) writedown on the value of Tesco's stores.
Germany hikes forecasts
Germany's government raised its growth forecast this year to 1.8 percent from 1.5 percent in January. With a weak euro, record low borrowing costs, and record low unemployment, there are plenty of reasons for the German government to be a bit more optimistic about its own economy.
Varoufakis sounds optimistic
If Greek bond markets are anything to go by, then a deal between the nation and their creditors is still some way off. But Greek Finance Minister Yanis Varoufakis doesn't share that view, he thinks differences between officials on both sides are narrowing.
Nikkei 20k
A second day of gains for Japanese equities pushed the equity market through another milestone. Japan's Nikkei 225 Stock Average closed above 20,000 for the first time in 15 years.
Before it's here, it's on the Bloomberg Terminal.
LEARN MORE