Warner Bros. Delays 'Pan' Movie to Avoid Summer Competition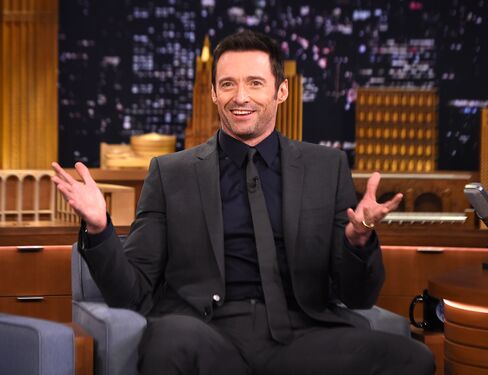 Warner Bros. delayed the release of "Pan" by more than two months, moving the fantasy-adventure project to an October release, when it won't face competition from major summer films.
The project, based on the Peter Pan character from novelist J.M. Barrie, will open on Oct. 9 in U.S. and Canadian theaters, according to a statement Monday from the Time Warner Inc.-owned studio. It had been scheduled for July 24, sandwiched between Walt Disney Co.'s "Ant-Man" and Paramount Pictures' "Mission Impossible -- Rogue Nation."
The retreat marks a blow to the summer hopes of Warner Bros., which lacks a film based on its D.C. Comics this year. The live-action "Pan," starring Hugh Jackman, mines a rich library of films, television specials and stage plays about the boy who refused to grow up. The delay will give director Joe Wright more time to finish the film.
"We wanted to give 'Pan' the space to extend its theatrical run, so taking it out of the cluttered summer season made the most sense," Dan Fellman, president of domestic distribution at Warner Bros., said in the statement. "Moving the film to the heart of the fall will allow us more time to screen the picture, enabling us to capitalize on what we anticipate will be strong word of mouth."
The new date pits "Pan" against the "Steve Jobs" biopic from Universal Pictures.
Disney and Universal, owned by Comcast Corp.'s NBCUniversal unit, are poised to capture the lion's share of what is forecast to be a record-breaking summer box office. In addition to Marvel's "Ant-Man," Disney has the next "Avengers" installment, and a new film from Pixar, "Inside Out."
Universal has the biggest film of the year so far, "Furious 7," which has raked in $1.15 billion at the global box office, according to researcher Box Office Mojo. Its summer releases include "Minions" and "Jurassic World."
Burbank-based Warner Bros., which led the summer box-office season in 2013, has films this season including "Mad Max: Fury Road," "Magic Mike XXL" and "San Andreas."
Before it's here, it's on the Bloomberg Terminal.
LEARN MORE