Solar Lobbies of the World Unite in Global Pressure Group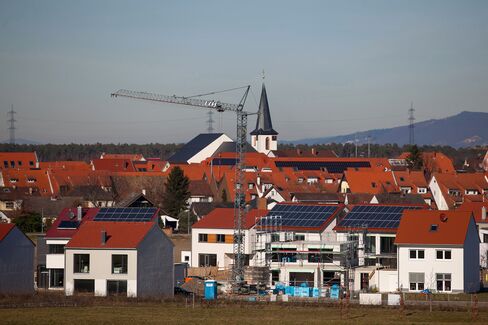 Solar lobbies from Germany, Greece, Spain and at least 10 other countries agreed to form the first international photovoltaic industry association in a bid to influence energy policies around the world.
The Global Solar PV Council, due to start by the end of the year, will allow "an exchange of experience, best practices and a global representation of interests," David Wedepohl, a spokesman for Germany's BSW-Solar lobby, said Tuesday by e-mail. It will speak for the industry at "all the strategic global meetings on energy and the environment."
Nations around the world are adding solar capacity to meet growing energy demand without raising emissions. As power producers expand their photovoltaics business, there's an increasing need for representation among global policy makers to ensure predictable, long-term support for renewable energy.
Other signatories to the planned association include solar groups from Bulgaria, Canada, the Czech Republic, Egypt, Israel, Italy, Poland, Sweden, Switzerland and Turkey, according to Wedepohl. The coalition is pushing groups from large solar markets including the U.S. and China to join as well, he said.
Before it's here, it's on the Bloomberg Terminal.
LEARN MORE