Short-Selling Herds Finding April Is the Cruelest Month Since 2009
Normally a good move, but not this year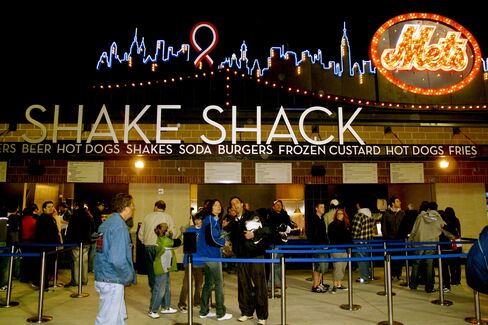 Absent a huge rally to end the month, the relatively modest advance in the U.S. stock market in April is unlikely to go into the history books with much fanfare. It is, however, shaping up to be one of the roughest months of the bull market for those who have borrowed shares and piled into some of the most in-demand short positions, according to data and research firm Markit Ltd.
The top 10 percent most-expensive U.S. stocks to borrow have beaten the market by more than 3.5 percent so far this month (which is obviously not what you want to see happen when you're short a stock). That's the biggest outperformance since April 2009, when the bull market was still just a wee calf, according to Markit analyst Simon Colvin.
Months like this tend to be an anomaly, as Markit's data shows that the stocks which are most expensive to borrow tend to underperform the market in more than three out of four months on average. Over the last five years, they've trailed the market by a cumulative 70 percent.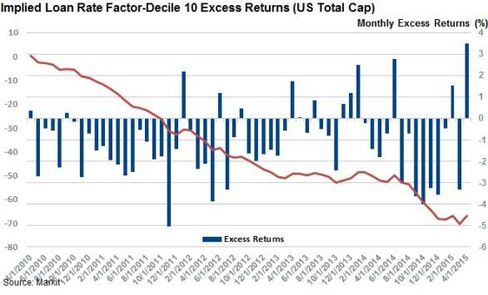 Expensive small-cap shorts have underperformed even worse, to the tune of more than 90 percent over the last five years.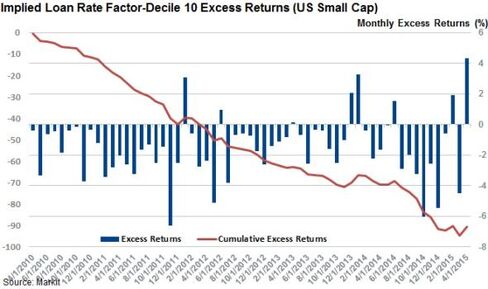 Still, as you've probably heard or can imagine, short-focused hedge funds have been struggling in this bull run. Despite relative underperformance, the most-expensive large-cap shorts are still up by more than 60 percent in the past five years, according to Colvin, who said it "shows that the runaway market is largely to blame for the lackluster performance from short-biased funds."
That has not, however, discouraged investors from making more bearish bets as the bull grows older and older. Goldman Sachs Group Inc. strategist David Kostin wrote in a recent report that clients are on the prowl for short ideas. And Markit's average cost-to-borrow score has risen to 1.36 for Russell 3000 Index companies, from 1.27 at this time last year and 1.26 in 2013, according to data compiled by Bloomberg. There are 17 companies with the highest-possible score of 10, compared with eight last year.
Among those 17 most-expensive stocks to short, the biggest gain in April has been by Molycorp Inc., which has more than doubled this month but has been a short's dream-come-true over the long term with a drop of 99 percent from a 2011 peak. Of the other 17 stocks causing short-sellers pain this month, with gains of more than 20 percent so far, are Shake Shack Inc., ARC Group Worldwide Inc., Organovo Holdings Inc., Approach Resources Inc. and Northwest Biotherapeutics Inc.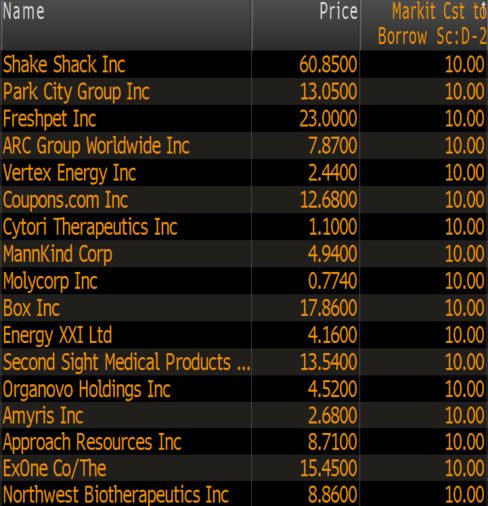 Before it's here, it's on the Bloomberg Terminal.
LEARN MORE