Reds Manager Price Apologizes for 88 Curse-Word Media Session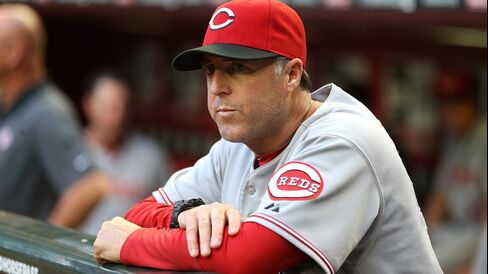 Cincinnati Reds manager Bryan Price apologized for his profanity-filled media session before Monday's game, a 5 1/2-minute tirade the Cincinnati Enquirer said included at least 88 curse words.
Price said on the Reds' Twitter page that he used "wholly inappropriate language" to describe the media coverage of the team. Price said he's sorry for his choice of words, yet stands by the content of his message.
Price's rant to about 10 reporters before Monday's 6-1 win in Milwaukee on Monday was about sharing roster information with the media that could be used to an opponent's advantage. He also voiced frustration that Reds' personnel moves had been reported on Twitter before the coaching staff had a chance to inform the players involved.
The Reds have a 6-7 record this season, Price's second as the Major League Baseball club's manager.
Before it's here, it's on the Bloomberg Terminal.
LEARN MORE