Five Things Everyone Will Be Talking About Today
Get up to speed in a flash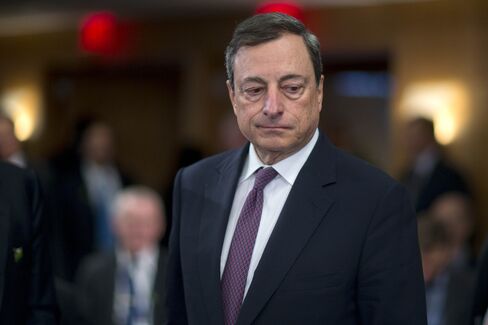 German investors lose some confidence, tech earnings deliver, and another default in China. Here are some of the things that people will be talking about today.
More defaults to come in China?
It looks like things are heading that way. First, Kaisa Group Holdings became the first Chinese real estate company to default on its U.S. currency debt. And now Baoding Tianwei, a Chinese power-transformer marker, has become the country's first state-owned company to default on an onshore bond.
Pressure is building on Greece
The European Central Bank is said to be studying measures to rein in Emergency Liquidity Assistance to Greek banks. Time and money is running dry and Greek government bonds have been taking a beating. The yield on the 3-year note climbed above 29 percent this morning for the first time since 2012.
German investor confidence drops
In a sign that Greece's debt crisis may well weigh on Europe's biggest economy, a gauge of German investor confidence unexpectedly fell for the first time in six months.
Tech earnings deliver
This is a huge week for tech earnings and so far so good. IBM, business-software maker SAP, and chip designer ARM Holdings have all delivered quarterly results that beat analyst estimates. Yahoo reports after the market close.
Brady Dougan's last stand
The outgoing Credit Suisse CEO delivered his last set of earnings this morning. Net income in the first quarter rose 23 percent as increased trading activity boosted the securities unit but the stock is having its worst day since January after the bank said a key measure of financial strength dropped, raising concerns the bank may have to boost capital.
Before it's here, it's on the Bloomberg Terminal.
LEARN MORE