Another Poll Shows American Economic Optimism Hitting Its Highest Level in Years
The highest in years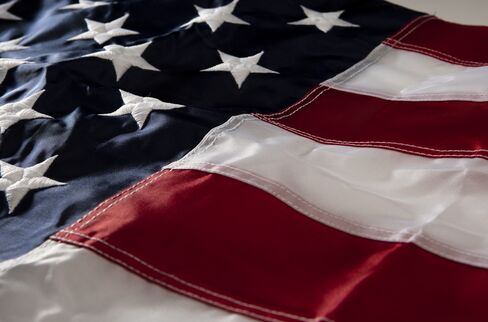 A new poll released this morning shows public confidence in the future of the U.S. economy hitting multi-year highs.
The poll, conducted by CNN and ORC between April 16 - 19, asked participants about the economy, their current financial state, and their view of American politicians. In general, adults are becoming more optimistic, with 52 percent rating current economic conditions as 'good.' The last time this many Americans called the economy "good" in CNN/ORC polling was September 2007.
The rising confidence aligns with a Bloomberg Politics poll released earlier this month that showed Americans are becoming more optimistic about the country's economic prospects by several different measures, as well as last Friday's University of Michigan consumer sentiment index, which improved in April to the second-highest level in more than eight years.
Here are some of the highlights from the CNN/ORC poll:
How would you rate the economic conditions in the country today -- as very good, somewhat good, somewhat poor, or very poor?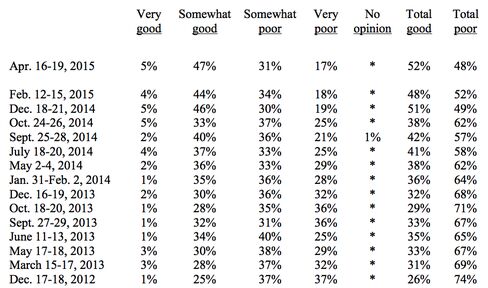 Millennials had the brightest outlook for the future, with 68 percent saying they think the economy will be very good or somewhat good a year from now.
Now thinking about a year from now, do you expect economic conditions in this country will be very good, somewhat good, somewhat poor or very poor?

Before it's here, it's on the Bloomberg Terminal.
LEARN MORE