What a Kaisa Dollar Debt Default Could Mean for Creditors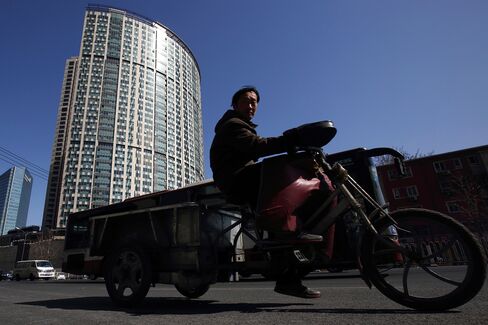 Kaisa Group Holdings Ltd. may miss $52 million of interest payments on two of its offshore bonds, becoming the first Chinese real estate company to default on its U.S. currency debt.
With the notes' sale documents containing cross-default clauses that would allow other creditors to call in their money, this could spell more trouble for the heavily indebted Shenzhen-based developer. Here's what is happening and what to expect.
1. What does a default on Kaisa's debentures due 2017 and 2018 mean for other offshore creditors? How about its onshore debt?
The terms and conditions attached to Kaisa's dollar bonds contain cross-default provisions that allow the bond trustee or noteholders holding 25 percent of the face value of the notes the right to demand their money back immediately.
The prospectus for its 2018 bonds, for example, states, "the notes and some of our domestic bank loans contain cross-default provisions under which default in one such loan could trigger a default on the notes or one or more of the other domestic bank loans as well."
So any default on Kaisa's offshore debt could also allow its domestic lenders to recall their loans and credit facilities, further ratcheting up concern about the developer's ability to continue as an independent entity.
2. Where are the 2017 and 2018 notes trading at now?
Kaisa's $800 million of 8.875 percent 2018 notes, sold at 100 cents on the dollar in March 2013, fell 4.4 cents to 57.2 cents on the dollar as of 6:00 p.m. in Hong Kong. Its $250 million of 12.875 percent 2017 notes dropped 7.3 cents to 57.43 cents, the lowest in almost two weeks, Bloomberg-compiled prices show.
Kaisa missed coupon payment deadlines on the notes on March 18 and March 19 respectively, triggering 30-day grace periods.
Analysts at independent research firms Lucror Analytics Pte and CreditSights Inc. said they hadn't heard the payments had been made while Frank Chen, a Kaisa investor relations official, said when reached earlier today by phone he believed Kaisa hasn't made the payments yet, however wanted to double-check with bondholders. Two calls later to Chen went unanswered.
Meanwhile, the return of Kaisa founder Kwok Ying Shing as chairman has led to a slowdown in talks between lawyers for Kaisa and bondholders regarding a debt workout, people familiar with the matter said today. The slowdown comes as Kwok gets up-to-date with operations since his resignation and subsequent reinstatement, the people said, asking not to be identified because the details are private.
Kwok exited the company he founded more than 15 years ago on Dec. 31, citing health reasons. Kaisa said in a Hong Kong stock exchange filing April 13 that he'd been appointed chairman and executive director.
3. What's the next step for creditors?
Kaisa hired Houlihan Lokey as financial adviser in January to review its financial state. The Shenzhen-based company has asked both onshore and offshore creditors to accept lower interest rates and extend repayment deadlines.
Kaisa had interest-bearing debt to onshore and offshore lenders that totaled 65 billion yuan ($10.5 billion) as of Dec. 31. The company has said offshore creditors would stand to recover just 2.4 percent in a liquidation.
Local creditors may yet get their hands on many of Kaisa's onshore assets, and some have began freezing them through legal procedures. Foreign creditors are mostly subordinated and have little recourse because the dollar-denominated notes are sold by offshore financing vehicles.
Investment bank Moelis & Co. is advising offshore bondholders while law firm Kirkland & Ellis LLP is acting as bondholders' legal adviser. Kirkland & Ellis said indications are the coupon payments won't be paid, according to an e-mail sent by the lawyers to investors, and seen by Bloomberg.
Kaisa is also still subject to a takeover offer from Sunac China Holdings Ltd. Sunac agreed to buy a controlling 49.3 percent stake from the Kwok family on Jan. 30, subject to a satisfactory debt restructuring. Sunac Chairman Sun Hongbin said on April 15 his company's takeover of Kaisa is still proceeding.
4. What could be the impact on other planned bond sales from Chinese developers and their borrowing costs?
Borrowing costs would probably increase because many investors may demand more protection, or more yield, in light of corporate governance lapses and the political risk of further graft crackdowns.
Kaisa has been tied to a corruption probe amid President Xi Jinping's crackdown on graft, called the harshest since the 1949 founding of the People's Republic of China by official Chinese media.
Chinese speculative-grade bonds have gained 4.02 percent so far this year, compared with 0.7 percent in the same period of 2014, a Bank of America Merrill Lynch index shows. Average yields have dropped 75 basis points since Dec. 31 to near a four-month low of 9.77 percent April 17. They spiked to 12.39 percent on Jan. 19, the highest since June 2012, when Kaisa's payment delay on its 2020 notes was making headlines.
Dollar bond sales by other Chinese developers may freeze temporarily, as investors wait for some resolution to the Kaisa situation. The same happened when Sino-Forest Corp. and Shanghai Chaori Solar Energy Science & Technology Co. defaulted in December 2011 and March 2014, respectively.
Before it's here, it's on the Bloomberg Terminal.
LEARN MORE