South Africa Appoints Gama as Transnet CEO to Replace Molefe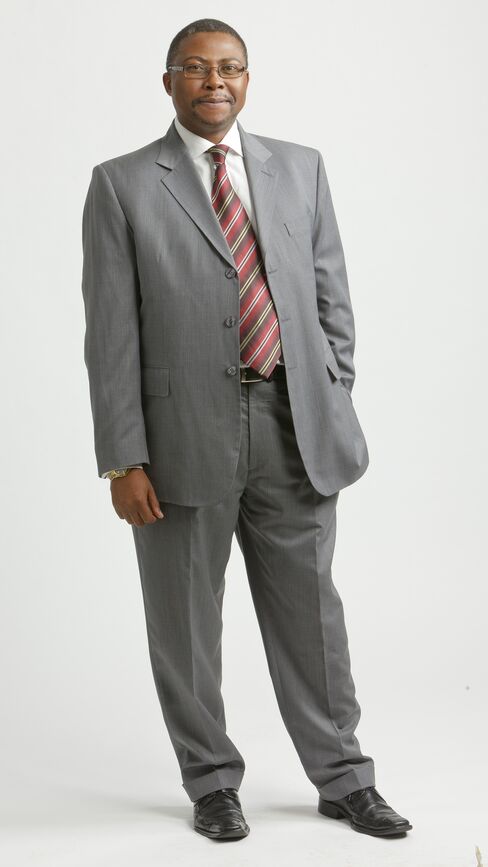 South Africa appointed Siyabonga Gama as acting chief executive officer of ports and rail utility Transnet SOC Ltd. after Brian Molefe was seconded to head the country's power company, which is struggling to meet demand.
Gama has lead Transnet's freight rail unit since February 2011, his second spell in the job after a review overturned his dismissal in June 2010 for governance breaches. He first joined the company in 1994, Johannesburg-based Transnet said on its Facebook account on Monday.
Transnet is in the third of a seven-year, 312.2 billion rand ($26 billion) plan to increase rail and port capacity, end transportation bottlenecks and reduce the movement of commodities by road in the country. Gama and Molefe have presided over an improvement in rail services to South Africa's coal industry, which is the continent's biggest.
"My job is to galvanize the executive team, to make sure that we steer the ship, that we keep it on course and we continue our plans," Gama said by phone. "We already have a business plan for the 2015/16 financial year. We have to take that and make sure that we execute."
Molefe was appointed as acting CEO of state-owned power producer Eskom Holdings SOC Ltd. on April 17. The company, which supplies about 95 percent of the nation's electricity, is rationing supply and imposing blackouts because it can't meet demand from aging plants following years of underinvestment.
Transnet is buying more than a 1,000 new locomotives from manufacturers such as General Electric Co. and China South Rail to support a 109 percent growth in the number of containers on rail in South Africa since 2006. Coal volumes increased 4.3 percent to 43.7 million tons for the six-months through September, compared with the same period in 2013, the company said in a statement in October.
Transnet plans to start transporting fast-moving consumer goods to offset a decline in commodity prices, Gama said. Iron ore has weakened 28 percent since the beginning of the year.
"We are now able to get into markets that are time sensitive because our rail and reliability has improved," said Gama said, whose appointment is for an initial term of three months. "We will see what happens after that."
Before it's here, it's on the Bloomberg Terminal.
LEARN MORE