Here's Who's Hiring and Firing on Wall Street
A look at the latest numbers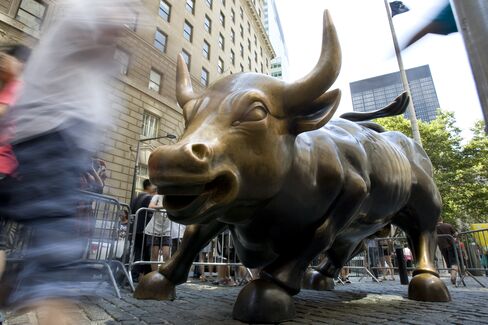 Wall Street keeps shrinking. Overall, the six biggest U.S. banks, squeezed by regulation and constrained by the sluggish global economy, cut more than 4,000 jobs in the first quarter.
Three firms, Wells Fargo & Co., Goldman Sachs Group Inc. and Morgan Stanley, added positions over the first three months of 2015.
Over the past five years, the six banks have eliminated almost 80,000 jobs. As of March 31, 2015, they employed a total of 1,056,290.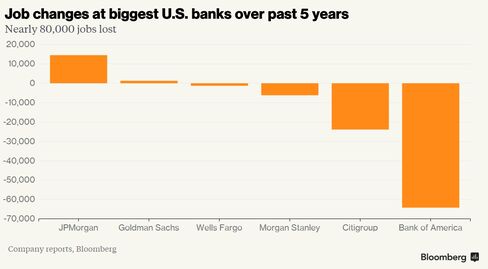 Before it's here, it's on the Bloomberg Terminal.
LEARN MORE