Five Things Everyone Will Be Talking About Today
The weekend is over, time to get caught up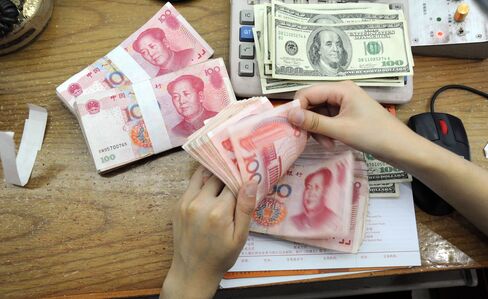 China cuts rates, a huge week for U.S. earnings, and it looks like Corzine might be making a comeback. Here are some of the things that people will be talking about today
China hits the stimulus button
For the second time this year the Chinese central bank cut the amount of cash lenders must set aside as reserves. The People's Bank of China moved on Sunday to cut the reserve-requirement ratio by 1 full percentage point, the biggest cut since the depths of the financial crisis.
But stocks there drop
The extra stimulus in China might well be giving European equities a boost this morning but the stock market in China looked the other way. The Shanghai Composite Index dropped 1.6 percent after regulators moved to curb speculative trading.
Greece could call snap elections
The deadlock with creditors is increasing the probability of a fresh round of elections. The Greek Deputy Prime Minister Yannis Dragasakis told a Greek newspaper over the weekend that this is an option available to them should negotiations with creditors stall.
Huge week for earnings
Today IBM will kick off a very busy week for U.S. corporate earnings. Over the next five days we'll get numbers from Yahoo, Facebook, Google, Microsoft and Amazon.
Is Jon Corzine making a comeback?
According to the Wall Street Journal, Jon Corzine, the former CEO of now bankrupt brokerage MF Global, might be close to launching his own hedge fund.
Before it's here, it's on the Bloomberg Terminal.
LEARN MORE