Smokers Spend Gasoline Savings on Tobacco, Fueling Surprise Gain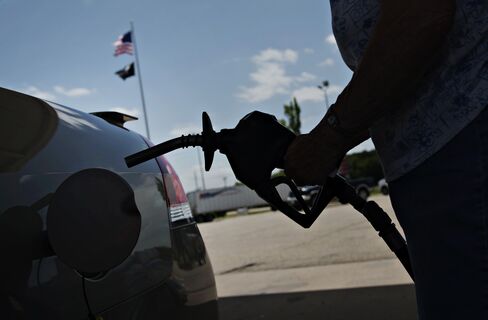 Cheap gas has a downside: more smoking.
The U.S. tobacco industry sold 0.5 percent more cigarettes in the first quarter, Reynolds American Inc. said today in its earnings report, the first increase since 2004. The maker of Camel smokes partly credited lower fuel prices for the gain.
With less cash going into consumers' gas tanks, more is being spent on smokes during fill-ups at the convenience store, a primary channel for cigarette sales. The trend is a good sign for tobacco companies like Reynolds, Altria Group Inc. and Lorillard Inc., all of which had resorted to raising prices as consumers cut back on the habit in recent years.
"The rise is amazing in the context of the industry's unabated contraction," said Ken Shea, a tobacco analyst for Bloomberg Intelligence. "The trends, on balance, bode well for domestic industry profits in 2015."
For Reynolds, the uptick helped slow its domestic sales volume decline to 2.4 percent in the first quarter from 4.9 percent in the fourth quarter.
The first-quarter gain by the U.S. industry as a whole is striking given that volumes fell 2.7 percent in the same period a year ago. The category has declined 3.5 percent annually since 2010, driven by higher retail prices, increased smoking restrictions and more competition from e-cigarettes, Shea said.
Reynolds Chief Executive Officer Susan Cameron isn't counting on a repeat performance. During a conference call today, she predicted industry volumes will be down 3 percent this year.
The improvement comes as Reynolds tries to get U.S. regulatory approval for its $25 billion purchase of Newport maker Lorillard. The company hopes the merger will help it combat slower volume sales by lowering costs and positioning it better against market leader Altria, the maker of Marlboro.
Before it's here, it's on the Bloomberg Terminal.
LEARN MORE