Mexico's Alfa Sees Nemak IPO as Soon as June on Dollar Gain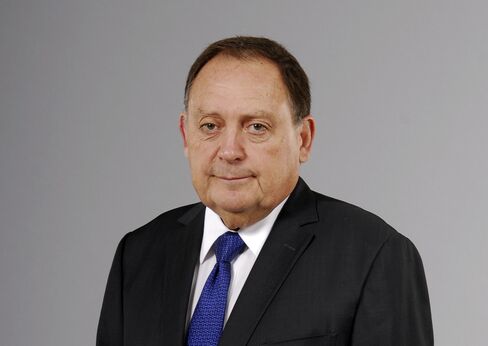 Mexico's Alfa SAB said it may hold an initial public offering for auto-parts unit Nemak as soon as June, before the Sigma food business, as a strong U.S. dollar boosts the value of the division's assets.
With Alfa down 19 percent through Thursday since filing for a follow-on offering in November, the parent company has also ruled out issuing more of its own shares at current prices, Chairman Armando Garza said Thursday in an interview.
Garza's comments added detail to how Alfa plans to time the Nemak and Sigma IPOs. Each of the offerings is targeted to raise about $1 billion, although Garza said Nemak's total may be "slightly over that." Alfa previously had given a window of the second or third quarter and hadn't specified its plans for which would come first.
"We'll probably have an IPO before the summer," Garza said, referring to Nemak. "It's more likely that Sigma will be in the second half of the year."
Alfa closed little changed at 33.15 pesos, compared with a 1 percent loss for the IPC Index.
"You're unlocking value by doing the placement" of Nemak, said Fernando Bolanos, an analyst at Monex Casa de Bolsa. "You're better evaluating the unit and that pushes up the total valuation of Alfa."
Besides auto parts and food, Alfa's businesses include telecommunications and oil. As it sheds full control of more of its units, Alfa has discussed the possibility that the parent company might split up once all of them have gone public, Garza said in his office in San Pedro Garza Garcia, Mexico.
Board Discussion
The topic has been discussed a few times at board meetings, though the decision would be mainly driven by what the market signals, Chief Executive Officer Alvaro Fernandez said in the same interview.
Nemak is benefiting from a rush by global companies to build cars in Mexico, which is already breaking output records. March had the highest production for that month on record. This week Toyota Motor Corp. announced its first plant in the country, while Ford Motor Co. is said to present a $2.5 billion investment in two Mexican plants on Friday.
Fernandez also said Kraft Food Group Inc. approached Alfa about buying Sigma, although the conversations remained only in preliminary stages and nothing came of them. Other food companies have also inquired about Sigma, he said.
Sigma is looking at merger and acquisition opportunities in central and South America, the U.S. and Europe, Fernandez said. Nemak is studying expansion options in aluminum casting and structural parts companies in Europe, Garza said.
Before it's here, it's on the Bloomberg Terminal.
LEARN MORE