IMF Official Says Yuan Nearing Point Where No Longer Undervalued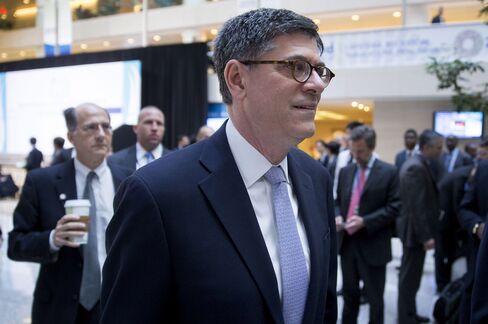 The International Monetary Fund may be abandoning its long-held view that the Chinese exchange rate is undervalued as the lender prepares for talks on whether to add the yuan to the ranks of the world's reserve currencies.
"We are now reaching a point where" the yuan is close to "no longer being undervalued," Markus Rodlauer, deputy director of IMF's Asia Pacific Department, said at a briefing in Washington on Friday. There has been "very significant appreciation" of the currency in real effective terms, he said.
The IMF has long urged Chinese policy makers not to keep the yuan artificially low as they try to shore up growth in the world's second-largest economy by making exports more competitive. The Washington-based institution said in July that the currency was "moderately undervalued" by about 5 percent to 10 percent.
Over the past year, the yuan's inflation-adjusted exchange rate against its major trading partners has climbed 12 percent to a record, according to the Bank for International Settlements. Against the dollar the yuan has appreciated 34 percent over the past decade, more than any other major currencies in the world.
The signal from the IMF is at odds with the U.S. In its semi-annual currency report last week, the Treasury Department reiterated its view that the yuan remains "significantly undervalued." While acknowledging that China's currency intervention has "fallen significantly" in the past year, Treasury Secretary Jacob J. Lew said Thursday that the U.S. government will continue to press China on the exchange rate issue.
Reserve Currencies
The IMF's comments come at a time when China is urging the lender to add the yuan to its Special Drawing Rights basket of reserve currencies. The inclusion is key to President Xi Jinping's ambition to challenge the hegemony of the dollar and a global economic order dominated by the U.S. and Europe. The IMF will start an informal briefing on the SDR issue in May before an official review in October.
Rodlauer said he won't "prematurely" put out a final judgment on the yuan because the IMF is in the middle of updating its assessment. The institution will watch China's rising trade surplus "carefully" when reviewing the valuation of the currency, he said.
Before it's here, it's on the Bloomberg Terminal.
LEARN MORE