BlackRock's Fink Got $23.9 Million in 2014 as Pay Rose 4%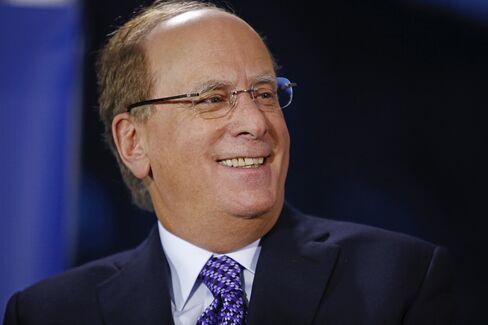 BlackRock Inc., the world's biggest money manager, paid Chief Executive Officer Laurence D. Fink $23.9 million in 2014, a 4 percent increase from the prior year.
Fink received $900,000 in salary, $9.1 million in a cash bonus, $13.6 million in stock awards and $192,750 in other compensation, according to a proxy filing today that calculated pay using U.S. Securities and Exchange Commission rules. Fink earned $22.9 million in total compensation in 2013.
Fink, 62, oversees $4.77 trillion in assets as head of New York-based BlackRock. Under Fink, BlackRock's adjusted earnings per share rose 17 percent in 2014, a factor considered by the firm's compensation committee in deciding his pay, according to the filing.
BlackRock's shares rose 13 percent last year, compared with a 7.6 percent increase in the 18-company Standard & Poor's index of asset managers and custody banks. Net income for New York-based BlackRock in 2014 rose 12 percent from a year earlier to $3.3 billion, as assets under management increased 7.6 percent.
If pay is calculated using BlackRock's analysis, Fink earned $26 million, or an 8 percent increase from a year earlier, according to the filing.
BlackRock President Robert S. Kapito's compensation rose 4.4 percent to $18.5 million.
Before it's here, it's on the Bloomberg Terminal.
LEARN MORE