Facebook Solves the Global Cookie Shortage
The company tracks app users across devices to prove ads work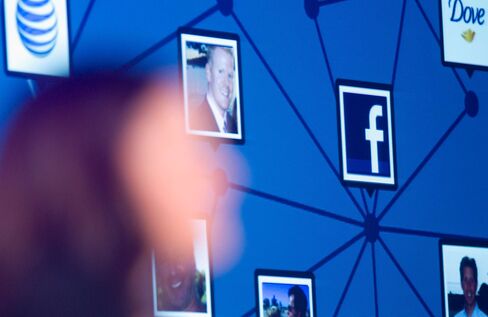 For advertisers, one of the Web's advantages over TV is the ability to track which ads get clicks and lead to sales. However, most mobile apps block cookies, leaving marketers blind. This cookie crunch has become a full-blown crisis as shopping on smartphones and tablets has exploded. Last year, U.S. marketers bought about $19 billion worth of ads on phones and $32 billion on PCs, according to researcher EMarketer; this year, the company estimates, the total will be $29 billion on phones and $30 billion on PCs.
Enter Facebook, which promises the more than 1 million businesses that advertise through its Atlas Solutions network that they can follow 1.4 billion users from PCs to smartphones to tablets and back. To use Facebook, you have to log in, and the social network records identifying information about each device you've logged in from. That data is stored in your profile, so Facebook knows it's you online, even when you're visiting other sites.
The company says it sells advertisers a demographic sketch of the people its ads reach but doesn't attach names. Instead, Facebook aggregates the responses of everyone who sees a given ad, says Brian Boland, the company's vice president for advertising technology. "It's business critical that marketers and advertisers understand the effectiveness of their digital advertising," says Boland. "It's no longer a question of advertisers feeling like they want to solve this. Now they need to."
Atlas is an ad network, like Google's AdSense, that Facebook bought from Microsoft in 2013 and relaunched late last year. Its advantage lies in the depth of Facebook's knowledge of its consumers. Even though advertisers don't know the identity of specific users, the demographic information Facebook gives them, broken down by characteristics such as age and gender, can help them tailor ad campaigns for different audiences, says Jonathan Nelson, chief executive officer of Omnicom Digital, an early adopter of Atlas. "If you can connect the dots backwards, you can understand, 'How did that happen?' " Nelson says. "That's a gold mine."
The Atlas network can also track Facebook users' behavior on other websites, says Brad Smallwood, vice president for marketing science. Retailers can embed special Atlas code into their websites or apps that detect whether a customer buying a blouse she saw on her mobile browser viewed a related ad on Facebook.
Insurer MetLife became a client in February, using Atlas to track interest in ads for its identity-theft protection service. Melissa Grady, MetLife's vice president for digital acquisition and measurement, says Atlas has helped show the company how to "get the right message to the right person," by tweaking the campaign, for example, to focus on protections against cyberbullying.

Atlas is an important test for Facebook, which gets more than 90 percent of its revenue from ads, as it tries to boost its appeal to mobile advertisers and compete with Google. The search giant commanded 37 percent of U.S. mobile ad revenue in 2014, more than double Facebook's share, and has also begun tracking people across devices by using login data. Facebook's ads, however, are more tailored to individual users based on what it knows about them. Google declined to comment.
For Facebook, the biggest challenge may be persuading clients that they need to invest in tailored mobile ad campaigns—and to spend more to refine them based on the data Atlas returns. Some companies remain skeptical that customers respond better to personalized ads on their smartphones than the one-size-fits-all TV campaigns of the past, says Facebook's Boland. "Consumer behavior has shifted," he says. "They have to catch up."
The bottom line: Facebook tracks its 1.4 billion users on mobile devices and helps advertisers target their ads.
Before it's here, it's on the Bloomberg Terminal.
LEARN MORE