Pakistan Leader's Brother Visits Saudi Arabia Over Yemen Spat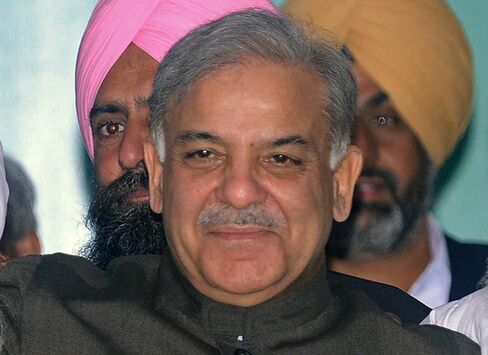 Pakistani Prime Minister Nawaz Sharif's brother is heading to Saudi Arabia as the two nations seek to overcome differences on the best way to resolve the conflict in Yemen.
Shahbaz Sharif, also chief minister of Pakistan's biggest state of Punjab, will arrive in Riyadh today to meet the Saudi foreign minister and other top officials, according to a statement from his office.
The visit "is extremely important with regards to the present situation in the region," the statement said.
Pakistan has refused to join a Saudi-led coalition of Sunni Muslim nations who attacked Yemen's Shiite Houthi rebels, who are backed by Iran. Saudi Arabia and the United Arab Emirates provide almost all of Pakistan's oil.
Nawaz Sharif sought to soothe relations with Saudi Arabia on Monday, saying that his nation stood "shoulder to shoulder" with its citizens and would react strongly to any violation of its territory.
Before it's here, it's on the Bloomberg Terminal.
LEARN MORE