Five Things Everyone Will Be Talking About Today
There's a lot going on - here's what you need to know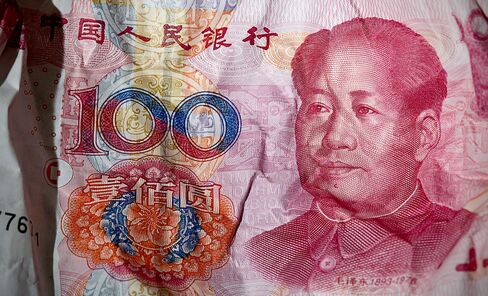 The EU takes on Google, ECB decision day and disappointing data from China. Here are some of the things that people will be talking about today.
China stumbles
The world's second largest economy expanded at the slowest pace since 2009 last quarter and other economic indicators pointed to a deepening slowdown. First-quarter GDP rose 7 percent from a year earlier, that matched the median estimate of economists but retail sales data came in below expectations and industrial production data was weaker than all 40 estimates in a Bloomberg News Survey.
ECB decision day
Believe or not, but at today's news conference President Draghi may well be asked whether the European Central Bank's bond-buying program could end before the provisional end date of September 2016. Just six weeks into the program and some analysts are cautioning that the ECB could run out of eligible securities to buy from some governments.
EU vs. Google
After four years of regulatory scrutiny, the EU has accused google of abusing its dominance of the search-engine market, raising the prospect of fines.
OPEC production surges
The stunning collapse of the price of crude in the last year doesn't appear to be slowing OPEC production. The Organization of Petroleum Exporting Countries boosted output by 890,000 barrels a day to 31.02 million a day in March, the biggest monthly gain since June 2011, according to the IEA. OPEC isn't blinking, for now.
It's a deal
Nokia pushes through its biggest-ever acquisition, agreeing to buy Alcatel-Lucent in an all-stock deal valued at €15.6 billion.
Before it's here, it's on the Bloomberg Terminal.
LEARN MORE