SEC Beats Back Challenge to Agency's Internal Hearings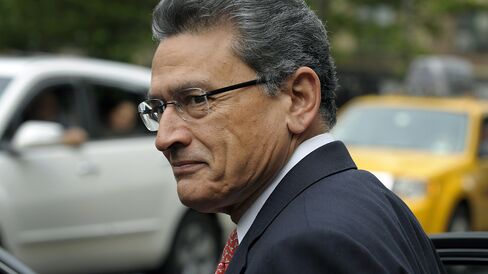 The Securities and Exchange Commission prevailed over an ex-Standard & Poor's official and her court bid to block an internal agency proceeding, as the regulator fights a series of claims that its methods for adjudicating securities violations in-house are unconstitutional.
Plaintiffs including former Goldman Sachs Group Inc. Director Rajat Gupta have argued SEC administrative actions function as shadow trials that deprive them of rights they would otherwise have in federal court.
Barbara Duka, former co-head of S&P's commercial mortgage-backed securities unit, took a different tack, arguing SEC hearing officers are unconstitutionally protected from removal by the president, violating the separation of powers. Duka contends the SEC must file claims for securities law violations in federal court when they involve people in non-regulated firms.
U.S. District Judge Richard Berman in Manhattan Wednesday ruled Duka failed to show she was likely to win on her claim.
The SEC filed its action against Duka claiming she pushed to change S&P's criteria for rating bonds to get on more deals. The allegations came as S&P agreed to be suspended from rating the biggest part of the commercial-mortgage bond market, and pay almost $80 million to state and federal authorities over claims it bent criteria to win business.
Methodology
S&P misled investors about the methodology it used in 2011 to rate eight commercial-mortgage backed securities, the SEC said Jan. 21. The company agreed to pay about $58 million to the regulator and an additional $19 million to attorneys general for New York and Massachusetts.
In her lawsuit seeking to block the action filed against her, Duka claimed she "reasonably believed" the change in rating criteria was "analytically correct" and not driven by commercial goals.
Guy Petrillo, a lawyer for Duka, said in an e-mailed statement that he is reviewing the decision. John Nester, a spokesman for the SEC, declined to comment.
The agency did lose on one aspect of Duka's case. Berman rejected the regulator's arguments that he lacked jurisdiction to hear Duka's challenge, citing the case of Gupta, who sought to stop a similar SEC administrative proceeding.
Gupta was convicted of insider trading and sentenced to two years in prison.
The case is Duka v. U.S. Securities and Exchange Commission, 15-cv-00357, U.S. District Court, Southern District of New York (Manhattan).
Before it's here, it's on the Bloomberg Terminal.
LEARN MORE