Ex-Clippers Owner's Wife Wins Return of Gifts to Stiviano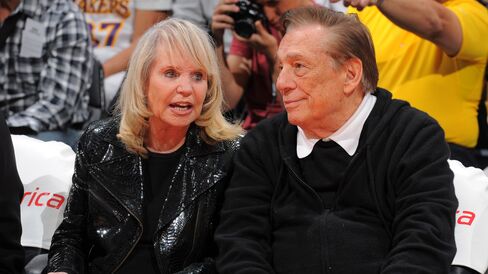 The estranged wife of former Los Angeles Clippers owner Donald Sterling won back a home and the value of luxury cars he gave a woman whose recording of his racially offensive comments cost him the basketball team.
A California judge said he would order the woman, V. Stiviano, to give up ownership of a $1.8 million home, as well as $430,000 in cash she received from Sterling and the value of three luxury cars, including a Ferrari and a Bentley.
The judge's tentative order provided by Shelly Sterling's representatives Tuesday couldn't immediately be confirmed in court records.
"Shelly is thrilled with the decision," attorney Pierce O'Donnell said in an e-mailed statement. "This is certainly a victory for the Sterling family whose funds were dissipated by Donald to lavish millions of dollars of gifts on a conniving mistress."
Mac Nehoray, Stiviano's lawyer, didn't immediately respond to a request for comment left at his office after regular business hours in California.
Shelly Sterling sued Stiviano in March 2014 saying her husband had a sexual relationship with the woman and gave her the gifts, all of which came out of community property, according to court filings.
Seeks Dismissal
Stiviano's lawyers had asked the judge to toss the case arguing that Shelly Sterling was complicit in her husband's extramarital affairs and couldn't ask for the return of valuables her husband freely gave away.
Shelly Sterling won the right to sell the Clippers in August after she had her husband legally removed from their family trust due to mental incapacitation.
The record $2 billion sale to billionaire Steve Ballmer capped a 3 1/2-month ordeal for the National Basketball Association that began when audio of Donald Sterling telling Stiviano that he didn't want her bringing black people to his team's games was posted on the Internet. The aftermath included condemnation from players and businesses associated with the game, threats of boycotts and the sale of the team Sterling bought in 1981 for $12.5 million.
The case is Rochelle H. Sterling v. V. Stiviano, BC538659, Superior Court of California, County of Los Angeles (Los Angeles)
Before it's here, it's on the Bloomberg Terminal.
LEARN MORE