Oops: J.C. Penney Accidentally E-Mails Sales Data to Analyst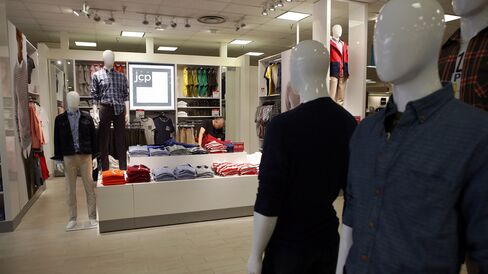 J.C. Penney Co. investors got an early peek at its first-quarter sales on Tuesday after the company inadvertently e-mailed the information to a securities analyst.
The gaffe prompted the department-store chain to share the data with investors under Regulation FD rules, which forbid selective disclosure. To date, same-store sales are up about 6 percent in the period, helped by an early Easter, J.C. Penney said in a regulatory filing. After the holiday's benefit fades, the full quarter's growth will probably be 3.5 percent to 4.5 percent, the company said.
While that projection exceeds the 3.1 percent that analysts had estimated, investors remain wary about the company's comeback effort. J.C. Penney has been slow to return to profitability, and broader retail data from the Commerce Department raised concerns Tuesday that the industry is growing more slowly than expected.
J.C. Penney shares fell 2.7 percent to $9.15 at the close in New York. The stock is up 41 percent this year.
The Plano, Texas-based company, whose first quarter runs through the end of the month, blamed a "senior official" for the errant e-mail. J.C. Penney declined to comment beyond the statement in the filing.
Before it's here, it's on the Bloomberg Terminal.
LEARN MORE