Mexichem Chairman Plans to Reduce Debt Load After Purchases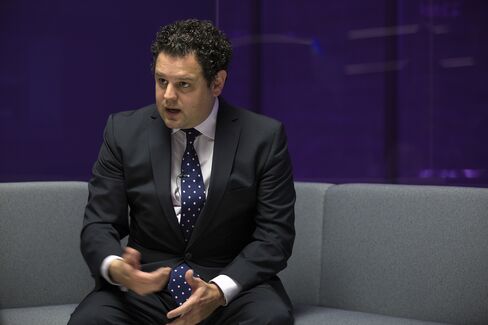 Mexichem SAB, Latin America's largest maker of plastic pipes, plans to reduce its debt load this year after selling $750 million of bonds in 2014 to help finance acquisitions.
By the end of 2015, net debt will drop to two times earnings before interest, taxes, depreciation and amortization, Chairman Juan Pablo del Valle said Tuesday in an interview in Mexico City. The measure of indebtedness climbed to 2.2 times at the end of 2014, the highest year-end level since 1994, data compiled by Bloomberg show.
Del Valle said that he doesn't plan to sell new bonds this year and that he would consider selling new shares if necessary to finance acquisitions. In 2014, Tlalnepantla, Mexico-based Mexichem acquired U.S. pipe manufacturer Dura-Line Corp. for $630 million and German chemical maker Vestolit GmbH for 219 million euros ($233 million).
Mexichem is in "digestion mode," del Valle said. "Right now we're not thinking of more debt."
Del Valle said he expects Ebitda to grow by at least 10 percent this year as prices and emerging-market currencies stabilize and Mexichem absorbs acquisitions. He said he's confident of the projection even with a recent surge in the U.S. dollar that has hurt the company's local-currency earnings.
He's is the son of former Chairman Antonio del Valle, who used more than 30 takeovers since 2003 to expand the company.
Pajaritos Plant
The younger del Valle estimated that by 2017, Ebitda could increase $600 million to $800 million over 2014 levels. That would include contributions from the Ingleside ethylene joint venture in Texas under development as well as additional revenue from price increases in refrigerants and higher margins on plastics, he said.
Mexichem is looking to enter more partnerships with the state oil company Petroleos Mexicanos, following on an existing project at the Pajaritos plant in Veracruz to produce monomer, which are used to synthesize polymers, del Valle said.
The company also is interested in power-generation projects and the storage of petrochemicals and hydrocarbons, he said. Both businesses are being opened to private companies through energy legislation passed in recent years, he said.
Before it's here, it's on the Bloomberg Terminal.
LEARN MORE