Mayfair Mansion Glut Has London Developers Hunting Billionaires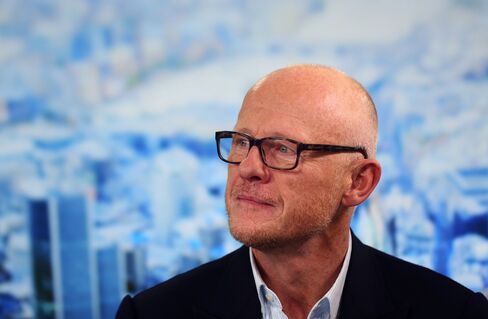 As housing crises in London go, it could be worse. Mayfair, the neighborhood favored by Middle East royalty and hedge fund managers, is facing a glut of multi million-pound residences.
More than 440 new homes have already been approved in the enclave and now mobile-phone billionaire John Caudwell plans to turn a parking garage into six houses, three penthouses and 21 luxury apartments. That's enough to increase the area's housing stock by more than 10 percent, the biggest increase among central-London districts.
"There's just too much planned and the market isn't there," said Andrew Langton, chairman of luxury-property broker Aylesford International. "These developers may be caught with their trousers down."
Demand for the priciest homes has slumped to a five-year low because of uncertainty surrounding the outcome of May's national election, tax increases by Chancellor of the Exchequer George Osborne, and the prospect of a mansion levy from the opposition Labour Party. The oversupply of luxury property is fueling a battle of marketing dollars as developers seek to lure the world's richest into buying in Mayfair.
Thirty-six homes were sold in the area in the six months to the end of March, a 30 percent decline from a year earlier, according to property data provider Lonres. The average Mayfair sales price this year is 2.1 million pounds ($3 million), the data show, while values in the U.K. capital are forecast to drop 3.6 percent in 2015, according to the Centre for Economics and Business Research.
Price Pressure
"With so many high-profile projects planned, all aimed at the world's wealthiest, there's is going to be no shortage of choice," said Alex Newall, managing director and founder of broker Hanover Private Office. "That's going to put pressure on prices."
Caudwell, the founder of mobile-phone retailer Phones4U, has applied to Westminster Council for permission for his development, which includes a sauna, gym, a communal swimming pool and private elevators for the penthouses. A spokeswoman for the developer declined to comment.
British Land Co. broke the record for the most paid for new homes in Mayfair with its Clarges Mayfair project in September, when it sold five of the apartments for more than 5,000 pounds per square foot. The developer has sold 22 of the 34 apartments in the building, according to James Taylor, the developer's project director.
"We were aware of greater levels of supply coming forward in Mayfair when we purchased the site in 2012," he said. "For this reason we wanted to ensure Clarges Mayfair differentiated itself."
Palace View
Selling points include views of Buckingham Palace and two of the largest terraces in Mayfair, he said. To sell the remaining apartments the company will be competing with Lodha Group, the closely held Indian developer, which paid about $500 million for the former Canadian High Commission at 1 Grosvenor Square in November 2013.
Lodha is building 41 apartments, while in the same square developer Finchatton, with the backing of Abu Dhabi Investment Council, is converting the former US Naval headquarters into 36 apartments. Brockton Capital has planning permission to redevelop the former home of Marco Pierre White's Mirabelle restaurant in Curzon Street into 31 luxury apartments.
"There are less buyers than there would have been 24 months ago due to what's happening in places like Russia, Ukraine and the Middle East," said Mark Clare, chief executive officer of Barratt Developments Plc, the U.K.'s biggest homebuilder by market value.
Neighborhood Competition
Developers also face competition from neighboring districts. In St James's, homes typically sell for 15 percent less than in Mayfair, according to Giles Hannah, senior vice president for Christie's International Real Estate. Here, The Carlyle Group and developer Caraeno are building eight apartments as large as 10,000 square feet (930 square meters).
The premium Mayfair buyers pay for newly-built properties compared with existing housing stock is also being eroded, falling to about 40 percent from almost 70 percent in 2012, according to Oliver Hooper, a director at luxury broker Huntly Hooper.
"It's such a hefty premium on what's happening elsewhere in the market, simply because it's brand new," Hooper said. "Once they've moved in, and it's no longer the coolest thing, the premium erodes and prices will stay as they are or begin to dip."
Mayfair is popular with international investors who could be caught by Labour Party leader Ed Miliband's pledge to abolish the U.K.'s non-domicile status. This allows some people to avoid tax on all income if their permanent home is regarded as being abroad.
Still, London-based broker Knight Frank LLP forecasts selling prices could rise from 5,500 pounds per square foot to 7,000 pounds per square foot by 2018, while cautioning this could be derailed by new taxation.
"Investors reading the newspaper will see an advert for Grosvenor Square at 6,000 or 7,000 pounds per square foot and on another page Ed Miliband is talking about the mansion tax and eliminating the non-dom facility," said Aylesford's Langton. "It's not quite the honey pot that everybody thought it was."
Before it's here, it's on the Bloomberg Terminal.
LEARN MORE