HBO 'Game of Thrones' Increases Audience to 8 Million in Debut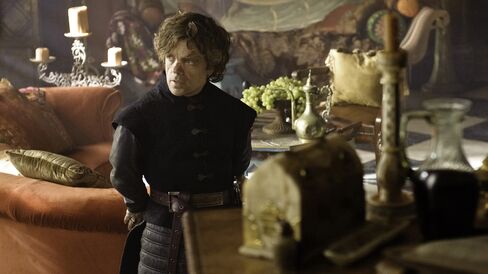 HBO's "Game of Thrones" attracted an audience of 8 million viewers in its fifth season premiere Sunday, a gain from the previous year even after several episodes leaked online.
The audience for the debut of the hit swords-and-dragons series increased by 1.16 million viewers, or 17 percent, from last year's season premiere, according to Nielsen estimates.
Four episodes of the season leaked online hours before the premiere. The pirated shows were downloaded more than 100,000 times to sites including The Pirate Bay, according to TorrentFreak, a website that covers piracy. HBO has said it's "actively assessing how this breach occurred."
Time Warner Inc.'s premium cable network won't release its viewer data until later in the week. Jeff Cusson, an HBO spokesman, said the network doesn't release same-day ratings because it doesn't represent the full audience.
Before it's here, it's on the Bloomberg Terminal.
LEARN MORE