Credit Suisse Names Mike Paliotta Head of Global Prime Services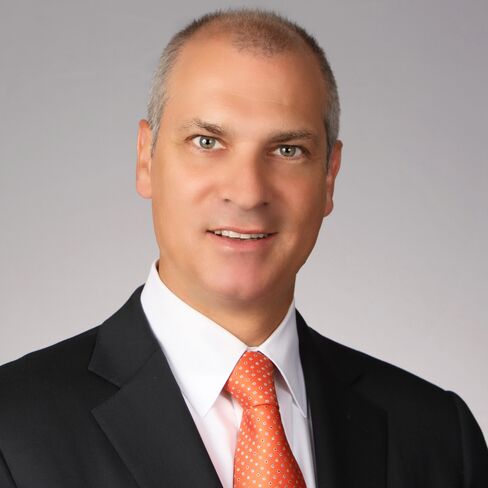 Credit Suisse Group AG appointed Mike Paliotta as global head of prime services, replacing departing Paul Germain, according to two memos.
Paliotta, who was co-head of equities for the Americas, will report to Tim O'Hara, co-head of the investment banking division, according to an internal memo obtained by Bloomberg. Germain, who was appointed global head of prime services in 2013, is leaving after more than five years to pursue an "entrepreneurial opportunity" outside the bank, according to a second memo. Sofia Rehman, a spokeswoman for the firm in London, confirmed the contents of the memos.
Switzerland's second-largest bank is considering cuts to its prime services business, a person with knowledge of the matter said in December. The business, which provides services to hedge funds, includes activities such as securities lending, trade executions, and cash management.
"Mike's appointment underscores our commitment to our leading equities client franchise and is a testament to his tight partnership with the prime business over many years," O'Hara said in the memo. "I am confident Mike will continue to build on the success and strength of the prime services franchise in the years to come."
Germain joined the bank in 2010, having previously worked for Goldman Sachs Group Inc., according to the memo. Paliotta, who has been with the Zurich-based lender for 15 years, will work with Germain "over the coming weeks to ensure a smooth transition of responsibilities," the memo showed.
Credit Suisse, which hired Tidjane Thiam to replace Chief Executive Officer Brady Dougan later this year, is planning to move some jobs from London to Ireland as it cuts costs at its investment bank, two people familiar said last month.
Germain's departure was reported by Reuters earlier on Tuesday.
Before it's here, it's on the Bloomberg Terminal.
LEARN MORE