BlackRock's Fink Tells 500 CEOs to Focus on Long-Term Growth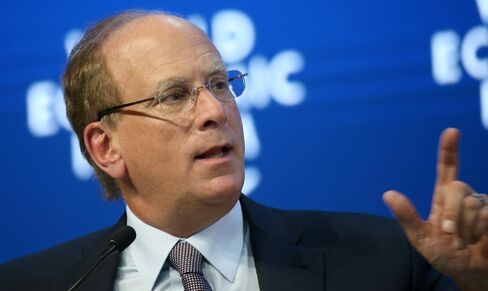 BlackRock's Laurence D. Fink, whose firm is the largest shareholder in companies from Microsoft Corp. to JPMorgan Chase & Co., is telling 500 CEOs to focus on long-term growth and avoid giving in to pressure from investors seeking immediate profits.
Fink reiterated a stance he has taken in letters to chief executive officers in March 2013 and January 2012, urging them to engage in shareholder-friendly practices and sustainable returns.
Management must resist paying out earnings if it compromises longer-term prospects, and communicate their growth strategy, he wrote in a letter distributed Tuesday to the CEOs of companies in the Standard & Poor's 500 Index.
"Corporate leaders' duty of care and loyalty is not to every investor or trader who owns their companies' shares at any moment in time, but to the company and its long-term owners," the 62-year-old CEO and co-founder of New York-based BlackRock wrote. "Corporate leaders and their companies who follow this model can expect our support."
BlackRock, the world's largest money manager with $4.65 trillion in assets, is vocal about corporate practices at companies whose shares it holds, and has a corporate-governance team that seeks to protect its investment assets and increase client returns. BlackRock owns stock through its active funds as well as index products via iShares, the world's largest provider of exchange-traded funds.
While global governments should also address policy that rewards a focus on the short term, BlackRock sees an "important role" for itself and other investors in engaging with management and company boards, Fink wrote.
The firm changed its proxy voting guidelines this year to clarify expectations for boards and specify when it may vote against directors, he wrote.
Before it's here, it's on the Bloomberg Terminal.
LEARN MORE