AOL Unveils 'One' Technology to Simplify Online Advertising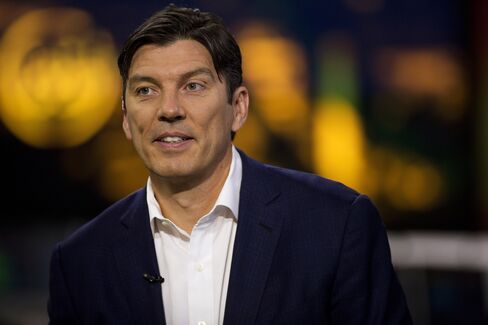 AOL Inc. unveiled technology that helps advertisers decide where to best spend their money, marking the latest step in its expansion into online advertising.
The technology, called "One," simplifies Internet marketing by showing where an advertisement is driving sales. For example, it could show that consumers are buying more products after seeing an ad on a smartphone, and enable advertisers to shift more spending to mobile devices from desktops and television.
AOL is going after the share of online ad dollars that were once spent on TV by offering tools to solve one of the biggest challenges confronting Web advertisers. While the Internet has helped marketers show more relevant ads, the explosion of mobile devices has made it difficult for them to track consumers as they switch between smartphones, laptops and PCs. That's because cookies, or software used to track consumers' online activity, aren't available on mobile devices.
AOL can track consumers' activity on 100 million devices in the U.S. and link that data to desktops and online video to deliver targeted ads, Chief Executive Officer Tim Armstrong said in an interview with Bloomberg.
"All of our systems are built to deliver high-quality content and advertising in a singular way to everyone's pocket," he said.
The technology puts AOL in direct competition with two leading Web advertising companies -- Google Inc. and Facebook Inc. -- which also offer tools to help marketers track individual consumers across devices.
'Programmatic' Advertising
AOL is betting the technology will persuade TV networks like ABC or NBC to sell less advertising through face-to-face meetings and more through automation, or high-powered machines that buy and sell ad space on websites and online video.
"Programmatic" advertising is growing fast, up 52 percent to $21 billion last year, and predicted to reach $53 billion by 2018, according to Magna Global.
The "One" technology combines several companies that AOL bought in recent years, including Adap.tv, a video-advertising startup that matches advertisers and video publishers through an exchange, acquired in 2013 for $405 million. Another one is last year's purchase of Convertro, which helps advertisers find which types of ads led consumers to make a purchase.
AOL's digital ad business has been its fastest-growing. Almost half of online display ads on AOL's own websites are now sold through automation. Earnings at the platform unit, which includes digital advertising, more than doubled to $13.5 million in the fourth quarter, with revenue climbing 20 percent.
Before it's here, it's on the Bloomberg Terminal.
LEARN MORE