Whistle Blower at UN Says He Experienced Retaliation Over Reporting North Korean Shipments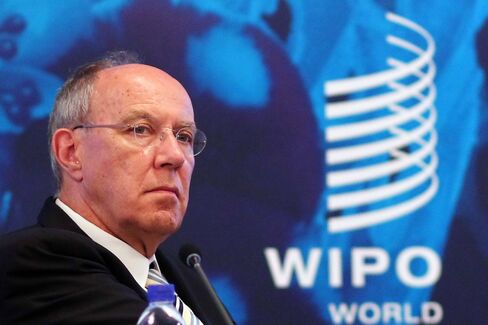 Whistle-blowers at the United Nations patent agency say their concerns that computer shipments to North Korea may have violated sanctions were stifled for years.
Now, one of them has taken his case to Secretary of State John Kerry, prompting the U.S. to press for an investigation into whether the whistle-blowers had experienced retaliation.
The U.S. is trying to hold the UN to greater account as it pushes the organization to become more transparent about shortcomings in governance and better police sanctions against rogue regimes. At the center of the debate is the World Intellectual Property Organization, whose mandate includes helping governments create patent systems, allowing it to send technical equipment to sanctioned countries such as North Korea and Iran. Critics including former Justice Department official John Yoo argued that the computers could be used to develop nuclear weapons.
When three WIPO officials raised concerns over the shipments with member states in 2012, the U.S. House Foreign Affairs Committee began an investigation. WIPO Director-General Francis Gurry blocked two of them from testifying before the committee and later fired one before he was due to publicly criticize the agency's leadership, according to the whistle-blowers, James Pooley, Miranda Brown and Moncef Kateb.
Budget Cut
Gurry said the official was dismissed over an unrelated matter. In an interview last month in his office overlooking Lake Geneva, he said he would welcome the U.S. scrutiny of WIPO's whistle-blower program and called the retaliation claims "unsubstantiated" complaints by a disgruntled former employee.
The former employee is Pooley, once WIPO's highest-ranking American. He wrote to Kerry last month detailing instances when he said whistle-blowers had been silenced, ignored or experienced retaliation, and calling for the U.S. to slash its UN contribution.
Under a 2014 law, the U.S. must withhold 15 percent of its financing for an international organization if the Secretary of State determines it doesn't protect whistle-blowers from retaliation. The U.S. is now talking to other WIPO members about opening an investigation, according to a State Department official who asked not to be named in line with diplomatic rules.
WIPO stopped sending computer hardware to all countries including North Korea after the 2012 House committee investigation into complaints made earlier that year, but continues to send software, said Gurry.
U.S. Frustration
Gurry, an Australian who has a Ph.D from the University of Cambridge, taught and practiced law before joining WIPO in 1985. He also wrote a 1984 book called "Breach of Confidence" on the protection of confidential information.
Gurry said he refused to allow Pooley and Brown, his former strategic adviser, to accept an invitation to appear before the committee in part because the technical assistance program didn't fall under their areas of responsibility, and because he felt they'd missed too many recent meetings.
U.S. lawmakers are frustrated at the failure of UN agencies to protect whistle-blowers, Senator Patrick Leahy said in an e-mailed response to questions from Bloomberg about Pooley's allegations. As the ranking Democrat on the Senate Appropriations subcommittee that covers the UN, Pooley also copied Leahy on the March 10 letter to Kerry.
In another letter, sent on April 8, Pooley, Brown and seven other current and former UN officials called on Secretary-General Ban Ki-Moon to strengthen protections for whistle-blowers.
Strengthening Protection
"Fear of reporting wrongdoing is widespread," they wrote. "The UN system of justice fails whistle-blowers, and most of us have been forced to leave the UN to save our livelihoods, our health and our reputations."
The UN "remains fully committed to providing effective whistle-blower protections," according to an e-mailed statement on April 10 from the organization's press office in New York. It's "also actively working to further strengthen the protection against retaliation."
Gurry was re-elected to a second six-year term in May by a nine-vote margin and said he's been good for WIPO. He pointed to the expansion of its patent database in developing countries as well as reforms to WIPO's administration and its organizational transparency as proof of his success there.
WIPO was founded in 1967 to help countries better protect intellectual property. There are 188 nations on its membership roster, including countries such as North Korea that are covered by UN sanctions. With 1,200 employees, it's one of the biggest UN agencies in Geneva. The Swiss city has about 9,800 UN employees, more than New York, the organization's official headquarters.
'No Accountability'
Pooley, who previously represented Steve Jobs in a dispute related to the Beatles' lawsuits over Apple Inc.'s name, left WIPO at the end of his five-year term as deputy director-general for patents in November.
"There's no accountability there," Pooley said in a March 24 interview in Geneva. "If this happened in the private sector, there'd be a board of directors to hold him to account."
In October, the UN agency charged with protecting human rights wrote to Gurry to protest his firing of the president of WIPO's employee union. Kateb, who was to speak at WIPO's annual meeting a few days later, appears to have been punished for revealing the North Korean shipments, according to the Office of the High Commissioner for Human Rights.
The OHCHR "remains concerned" about Kateb's dismissal, said Michel Forst, author of the original letter.
Attention Diverted
Gurry said he fired Kateb because he misused confidential information in a separate matter. He declined to give further details.
Kateb's lawyer, Edward Flaherty, said that claim "is simply false."
As for the Foreign Affairs committee investigation, Gurry said he discussed the shipments with House staff in Washington, but was never invited to testify himself. WIPO also hired Washington-based Manchester Trade Ltd. to "respond to issues" raised by the probe, spending $193,500 on the firm, U.S. lobbying records from 2012 show.
The committee's attention was soon diverted by the Sept. 11, 2012, attack on the diplomatic compound in Benghazi, Libya. Nine days later, the UN Security Council committee on North Korea said WIPO's technical assistance program wasn't prohibited under UN sanctions.
Obama Sanctions
While the House committee hasn't returned to the issue, Republican Representative Ileana Ros-Lehtinen spoke out on WIPO's shipments of "sensitive dual-use technology" again at a January hearing on North Korea's hacking of Sony Pictures Entertainment computers.
President Barack Obama in January slapped sanctions on 10 North Korean officials and three state organizations that the U.S. said play key roles in the country's cyber attacks, weapons proliferation and other illicit activities.
After being blocked from testifying, Brown left WIPO over what she saw as retaliation against whistle-blowers and joined OHCHR.
"I was horrified to see such behavior going unchecked in a United Nations agency," Brown said.
Before it's here, it's on the Bloomberg Terminal.
LEARN MORE