Morgan Stanley: Do Not Sell in May and Go Away
Not so fast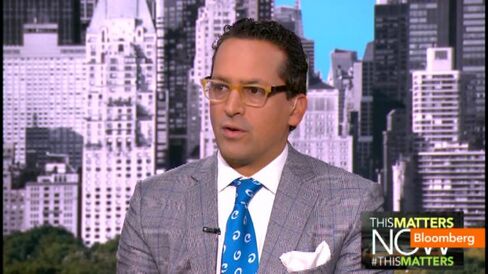 There is a long-standing saying on Wall Street, "sell in May and go away," that suggests traders should sell their stocks in May and buy them back sometime around November. In a note published this morning, Morgan Stanley's Chief U.S. Equity Strategist Adam Parker says that trading strategy is not likely to play out this year.
"Sell in May and go away is a myth. Or at least it can't be supported by statistical significance and empirical evidence. ... Of note, May is only the 2nd worst month for the S&P, as September (down 1.1% on average) is statistically significantly different from other months, at the 1% level. While not statistically significant, July (up 1.5% on average) has historically been the best month. So sell in May, buy in July, sell in September, and buy every other month without statistical significance or empirical evidence or logical reasoning? That's not that catchy a phrase. We think the better argument is the economy is likely accelerating in the next couple of quarters, earnings expectations are too low, and the alternatives to equities look in many cases substantially less attractive."
If you want to make a sector play, below is the firm's recommendation. Most notable is that Morgan Stanley announced an upgrade for financials, marking its first overweight weighting for the sector in the last seven years.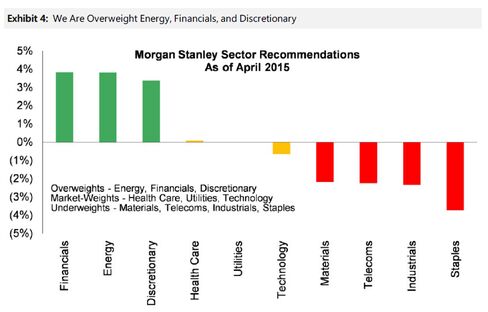 Before it's here, it's on the Bloomberg Terminal.
LEARN MORE