Five Things Everyone Will Be Talking About Today
The weekend is over, time to catch up on today's conversations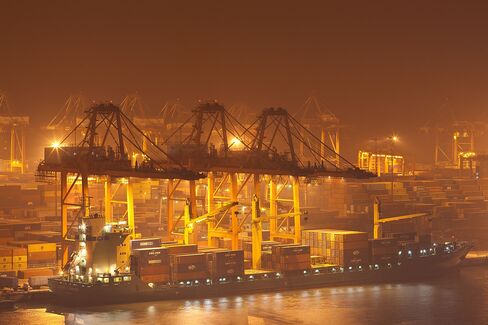 Ugly trade data out of China, a power struggle at Volkswagen and the least surprising news in U.S. politics. Here are some of the things that people will be talking about today.
China's exports plunge
The nation's exports dropped the most in more than a year in March, sliding 14.6 percent from a year earlier. Import data didn't come in much better, plunging 12.3 percent and adding to concerns about a slowdown in the world's second largest economy. Economic growth last quarter is poised to come in at its weakest level since the global recession.
Citigroup see iron ore dropping to the $30s
China's demand for iron ore is faltering and supply from the likes of BHP Billiton and Rio Tinto is still surging. The price of iron ore dropped below $50 a metric ton this month and Citigroup see it plunging even further.
Power struggle at Volkswagen
Who's driving Europe's biggest carmaker? The chairman of the company Ferdinand Piech has openly criticized CEO Martin Winterkorn. But Winterkorn appears to have enough support from an openly divided board. Piech is the one looking increasingly isolated.
Modi on tour
It won't come as much of a surprise to you that India's largest trade partner in the European Union is Germany. For that reason, Indian Prime Minister Narendra Modi has headed over to the Hannover industrial fair to try and woo German business.
She's in
Finally, Hillary Clinton has announced she's running for president.
Before it's here, it's on the Bloomberg Terminal.
LEARN MORE