Fewer CEOs Are Being Fired and That's Good News for Shareholders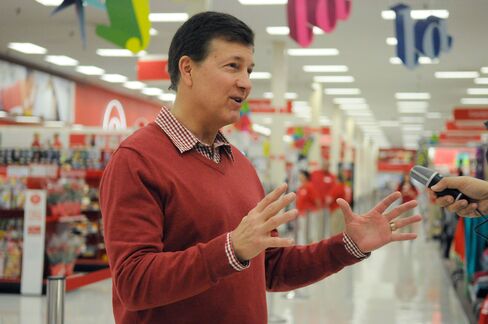 For every company such as Target Corp. or Sanofi that ousted its top executive last year, there were many more like Wal-Mart Stores Inc. and Ford Motor Co. where the transition was planned, saving shareholders billions of dollars.
About 14 percent of chief executive officers who left jobs at the world's 2,500 largest public companies last year were fired, the lowest rate in at least 15 years, according to a study by PwC unit Strategy&. That's good news for shareholders because a company that fires its leader without a succession plan loses on average $1.8 billion in market value from the disruption, the study found.
"Boards are starting to take more control and it shows," Gary L. Neilson, a senior partner for Strategy& in Chicago and one of the study's authors, said in an interview. "It's been creeping down since the end of the recession."
Directors have been under pressure from activist investors to assert more power over CEOs and get involved earlier in developing replacement candidates. That pressure mounted as unplanned firings in the early 2000s accounted for as much as 47 percent of CEO departures. The number of companies globally who fired their top executive fell to an average 61 in the past two years from 85 in 2000-2002, the data showed. In the U.S., only 2 percent of 52 CEO changes among Standard & Poor's 500 companies last year were the result of firings, according to executive recruiter Spencer Stuart.
Strategy& didn't name specific companies in its report.
Board Responsibility
"Investors like stability and predictability where possible," said James Post, a governance professor at Boston University School of Management. "During the last 15 years, there's been a growing awareness that leadership succession is one of the primary responsibilities of the board."
In the U.S., Wal-Mart had telegraphed for months that CEO Mike Duke was going to retire before he was replaced last year by Doug McMillon. Ford had set up Alan Mulally's replacement, Mark Fields, 18 months before Mulally retired last year. The automaker takes succession planning very seriously, said Mike Moran, a spokesman for Dearborn, Michigan-based Ford.
"We have succession plans in place for each of our key leadership positions," Moran said.
Sanofi fired CEO Chris Viehbacher, in October, ending a tense six-year tenure after he shifted the Paris-based drugmaker's focus to the U.S. and overhauled its struggling research operation. His replacement wasn't named until February and takes office this month.
Gregg Steinhafel resigned as Target's CEO in May as the retailer struggled to right itself after a holiday season data breach and an expansion into Canada hurt profit. The Minneapolis-based company hired a PepsiCo Inc. executive to take over in July, the first Target CEO chosen from outside the company.
Better Off
Companies that have unplanned CEO departures are more likely to hire an outside CEO and those leaders have shorter tenure than executives who are promoted from within, according to the study scheduled to be released April 14. Companies with more CEOs fired are regularly among the worst performers, Neilson said.
"It's never going to be zero firings," he said. "But if we could cut it to 10 percent from the current 14 percent, that would save another $60 billion a year in lost market value."
Unless there is fraud, abusive workplace behavior, law-breaking or other misconduct, a board is far better off lining up at least a transitional, interim leader before firing a CEO, said Jeffrey Sonnenfeld, a professor of management at Yale University in New Haven, Connecticut. It's not worth the disruption and power vacuum, he said.
"There is no need to have the CEO shot at sunset over strategic differences or performance disappointments."
Before it's here, it's on the Bloomberg Terminal.
LEARN MORE