BofA Refugees Said to Leave Tom Joyce's Market-Making Startup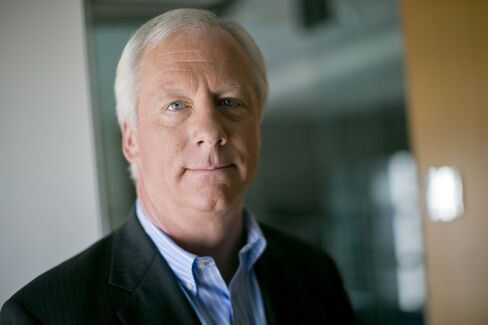 The market-making startup created by former Bank of America Corp. traders and ex-Knight Capital Group chief Tom Joyce lost its U.S. and Asia heads of trading, according to two people with knowledge of the situation.
Jonathan Wang, who ran New York-based Arxis Capital's desk in the U.S., and Peter Yuen, his counterpart in Hong Kong, have departed, according to the people, who asked not to be identified because the moves are private. The firm began trading last month, one person said.
The business of executing stock trades for retail brokerages is dominated by firms including Citadel LLC, KCG Holdings Inc. and UBS Group AG. Arxis was formed last year by Gene Reilly, former head of global market-making at Bank of America, after the Charlotte, North Carolina-based lender dismantled an electronic platform he ran. He recruited more than half a dozen Bank of America employees for Arxis.
Joyce, 60, became executive chairman of the new firm in August. Kevin Donohue, a spokesman for the company, declined to comment on the departures. Wang and Yuen didn't immediately respond to e-mails.
Joyce ran KCG predecessor Knight Capital Group for 11 years until July 2013, building it into one of the biggest U.S. market-making firms. As chairman and CEO, he presided over the company in August 2012 when a computer malfunction caused erroneous trades that led to more than $450 million of losses. He kept the company out of insolvency by arranging a cash bailout and later that year sold Knight to Getco LLC in a deal valued at about $1.4 billion.
Before it's here, it's on the Bloomberg Terminal.
LEARN MORE