Denmark Split by Goldman Deal Changes State Ownership Strategy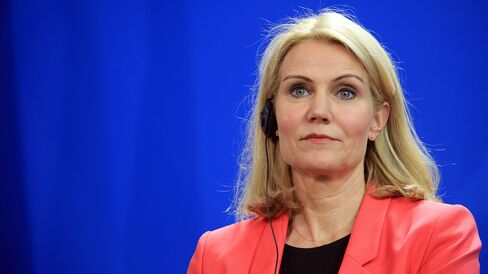 Denmark is switching strategy on how it oversees state-owned businesses to avoid a situation where it has to turn to outside capital.
The Social Democratic-led government will apply lessons learned from state-owned Dong Energy A/S to create value for taxpayers and to keep politics out, Finance Minister Bjarne Corydon said in an April 10 interview in his Copenhagen office. The shift in strategy encompasses stakes in 30 companies.
"The link between the strategy and Dong is that we want to avoid the mess we were forced to clean up," Corydon said. "We want to ensure companies are managed to maximize taxpayer value rather than all kinds of political objectives."
The government last year sold 18 percent in Dong to Goldman Sachs Group Inc. for $1.5 billion as part of a plan to focus on wind power generation before a possible 2018 initial public offering. That came after a report by the state auditor, which said the government failed in its oversight of Dong in 2010 when excessive investments in offshore wind projects and oil and gas exploration increased risks.
The sale of a stake to Goldman was controversial. The deal triggered a rebellion by a junior coalition partner, the Socialist People's Party, which quit Prime Minister Helle Thorning-Schmidt government. A majority in parliament pushed the bill through allowing Goldman to become an owner.
"The basis for all the turmoil that happened around Dong last year was that we wanted to create the framework to execute a long-term strategy," Corydon said. "In part we want to pursue similar long-term strategies for the other companies."
Denmark holds 59 percent of Dong and 14 percent in airline SAS AB as well as shares in 28 other companies operating in industries from property development to railroads and gambling.
"This is about keeping company management at arms-length," Corydon said. "We don't want to end up letting politics govern businesses. That's a dead end."
Before it's here, it's on the Bloomberg Terminal.
LEARN MORE