Spike Lee Said Near Deal to Make Feature Film With Amazon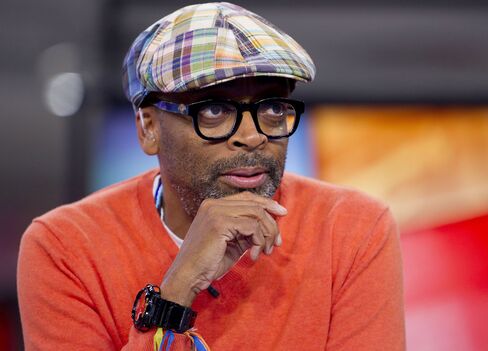 Veteran filmmaker Spike Lee is in talks with Amazon.com Inc. for what would be the online retailer's first high-profile feature film, a person with knowledge of the talks said.
Samuel L. Jackson and Jeremy Piven are in talks to star in the movie, to be called "Chi-raq," said the person, who asked not to be named because the talks are private.
Amazon is following a path carved by online-video rival Netflix Inc., which commissioned a sequel to "Crouching Tiger, Hidden Dragon" and plans to make movies with Adam Sandler. Amazon, whose "Transparent" won the Golden Globe for best TV musical or comedy series, hired independent filmmaker Ted Hope in January to run its original-movies unit.
The Wrap reported on Wednesday that Lee would make his next movie for Amazon, and that rappers Kanye West and Common were being courted for roles. Ch-iraq is a mashup nickname comparing the U.S. city of Chicago and its murder rate to war-torn Iraq.
Amazon, the world's largest online retailer, has said it planned to bring a dozen "prestige" movies a year to customers. The films would have a theatrical release and then debut on Amazon Prime Instant Video 30 to 60 days later. The company lists 13 projects on its movie development slate, which represent concepts competing to be made.
Craig Berman, a spokesman for Seattle-based Amazon, declined to comment.
The company is investing in video streaming and original programming to entice customers to join Amazon Prime, a $99-a-year membership that also includes delivery discounts and music. The company only says its Prime members number in the tens of millions.
ChannelAdvisor Corp., a North Carolina company that helps merchants sell on Amazon's online marketplace, estimates Amazon has 40 million Prime members.
Fast shipping -- not movies or TV shows -- remains the primary reason people pay for Amazon Prime membership, according to a recent study by Strategy Analytics in Boston, which found that more Prime members used rival streaming service Netflix in the previous month than Prime Instant Video.
Before it's here, it's on the Bloomberg Terminal.
LEARN MORE