Ex-Massey CEO Blankenship Wins Mine Blast Trial Reprieve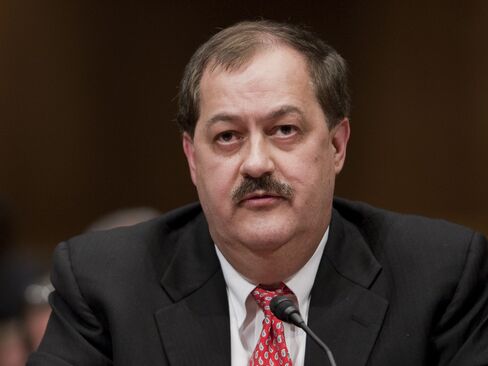 Former Massey Energy Co. Chief Executive Officer Donald Blankenship was given a three-month reprieve to prepare for a criminal trial over an April 2010 explosion that killed 29 miners.
The blast at the Upper Big Branch Mine in Montcoal, West Virginia, was the deadliest U.S. mining disaster in almost 40 years. Blankenship is accused of concealing mine safety violations and making false statements to the U.S. Securities and Exchange Commission.
Blankenship, 65, pleaded not guilty Nov. 20 in Beckley, West Virginia, and has been free on $5 million bail. His trial had been set for April 20. U.S. District Judge Irene C. Berger on Thursday reset the trial for July 13.
Lawyers for Blankenship had sought a delay until January 2016. The defense said it needed more time to review and process 4 million pages of documents and almost 500 transcripts of interviews produced in the evidence-gathering phase of the case.
Blankenship, who left Massey in December 2010 with a $12 million retirement package, is also trying to persuade a Delaware judge in Wilmington to order the company to pay for his defense costs. Judge Andre Bouchard, after hearing arguments Wednesday, hasn't ruled on that request.
Alpha Natural Resources Inc., which acquired Massey in 2011 for $7.1 billion, said in court papers that it determined this year Blankenship was no longer entitled to advances for his legal fees.
The case is U.S. v. Blankenship, 14-cr-00244, U.S. District Court, Southern District of West Virginia (Beckley). The Delaware case is Blankenship v. Alpha, CA10610, Delaware Chancery Court (Wilmington).
Before it's here, it's on the Bloomberg Terminal.
LEARN MORE