Canada Posts Unexpected Jobs Gain in March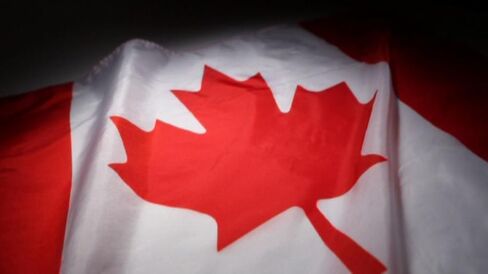 Canada's economy is staving off the worst of the global oil rout.
Statistics Canada today reported an unexpected gain in jobs last month, in part because of hiring in the natural resource industry, while a separate report showed builders ramping up construction starts. That's added to better-than-expected reports on output and trade that is easing worries lower oil prices would oblige policy makers to take additional action to revive the world's 11th largest economy.
"Today's job report, along with housing starts, are together showing more strength than was assumed," said Paul Ferley, assistant chief economist at Royal Bank of Canada. "It will provide comfort for policy makers, but it's still early going yet."
Canadian policymakers had been bracing for worse news. Bank of Canada Governor Stephen Poloz made a surprise interest-rate cut in January to provide "insurance" against the oil collapse and has another decision April 15. Last month, he told the Financial Times the first quarter would be "atrocious," providing fodder to opposition lawmakers to criticize Prime Minister Stephen Harper over his handling of the economy ahead of elections in October.
Harper's government also delayed its 2015 budget to April 21, weeks later than normal, in order to gauge the impact of lower oil prices on its finances. This week, the government agreed to sell its stake in General Motors Co. to help it balance the budget.
Not Dire
The recent economic reports suggest the domestic spending that has carried the economy since the 2008 financial crisis may continue to be resilient.
Canadian employers last month added 28,700 workers following a loss of 1,000 in February, while the March jobless rate remained at 6.8 percent. The economy has created about 63,000 jobs in the first quarter amid the oil price shock, Statistics Canada said, almost double the gains in the fourth quarter of last year.
Housing starts rose 25 percent to an annualized rate of 189,708 units in March, Canada Mortgage & Housing Corp. said.
Other releases have also helped to mute worries. Statistics Canada in recent weeks has reported the merchandise trade deficit narrowed in February as prices for exported energy recovered, and that the economy shrank a less-than-expected 0.1 percent in January as increased oil production made up for lower prices. The Bank of Canada's gauge of business sales optimism, while falling to its lowest since 2012, remains positive.
"For the Bank of Canada --- much like the Business Outlook Survey at the start of the week –- this mixed, non-atrocious report simply does not advance the cause of a further rate cut," Doug Porter, chief economist at BMO Financial Group, said of today's jobs report in a note to investors.
Economists surveyed by Bloomberg News projected the jobless rate would rise to 6.9 percent today, and employment would be unchanged.
Canada's dollar pared losses after the report, and was little changed at C$1.259 per U.S. dollar at 12:56 a.m. Toronto time.
High-Profile Firings
Policymaker worries have been stirred by a string of high-profile firings in the energy and retail industries, which has also been taking a toll on Canadians' job security. The share of Canadians who say their employment isn't fully secure rose to 15 percent in the week ending April 3, the highest since June 2013, according to a weekly survey by Nanos Research Group. The share who say their jobs are at least somewhat secure has declined to 69 percent, the lowest since early January.
Still, retail and wholesale service jobs posted the biggest gain among the categories in March, at 19,800, followed by 15,900 for transportation and warehousing, bucking news in January that Target Corp. would liquidate its Canadian operations with as many as 17,600 job losses, one of the biggest single corporate layoffs in recent memory. Best Buy Canada, a unit of Best Buy Co., also said March 28 it will close 66 of its Future Shop electronics stores, while firing 1,500 full- and part-time workers.
'Lot Brighter'
In the oil industry, companies from Suncor Energy Inc. to Strad Energy Services Ltd. have cut thousands of jobs, with the Alberta government predicting 31,800 oil-related workers will lose their jobs this year. That didn't stop employment at natural resources companies from rising by 6,300, following declines of about 26,000 in the prior two months, Statistics Canada said.
"March employment was a lot brighter than expected for an economy entering a rough patch for growth," Avery Shenfeld, chief economist at CIBC World Markets Inc. in Toronto, said in a note to investors.
In Alberta, home to four-fifths of Canada's crude oil production, employment rose by 1,500 in March, leaving it little changed for the first quarter. Employment in the western province was 43,500 greater than 12 months earlier.
Worries Muted
It wasn't all positive. Today's jobs report showed most gains were in part-time positions, which rose by 56,800 in March, while full-time employment declined by 28,200. There was also a split between the 45,300 increase in services employment and a 16,500 fall in payrolls at goods-producing companies. A measure of hours worked in March was up just 0.1 percent from a year earlier.
Construction employment fell by 12,100 in March. Average hourly wages of permanent employees rose 1.9 percent in March from a year earlier.
Private companies added 19,300 workers and public-sector employment rose by 26,500 in March, Statistics Canada said. Workers designated by Statistics Canada as employees rose by 45,800 and the self-employed category decreased by 17,000.
Before it's here, it's on the Bloomberg Terminal.
LEARN MORE