These Charts and Maps Explain the Shell-BG Megadeal
Major ramifications for the industry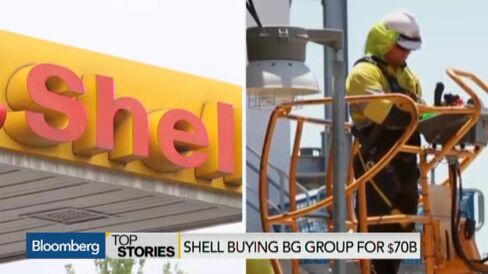 Yesterday it was announced that Shell has agreed to buy BG for $70 billion, making it the largest deal for the industry in at least a decade. These charts and maps explain the deal, and give it context.
Deal volume in the industry has fallen off as oil prices tumbled from more than $100 a barrel to less than $60.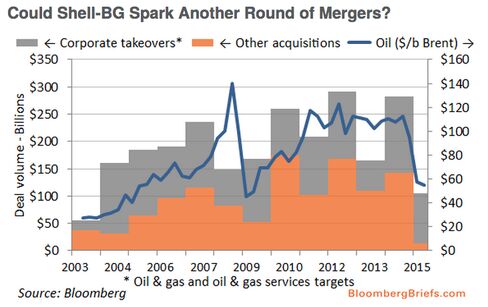 Shell's move "could trigger more deals", said Christopher Kummer, president at the Institute of Mergers, Acquisitions and Alliances, "not only in Europe, but rather in oil and gas worldwide. As Europe has not seen many big deals like North America last year, some of the bigger combinations could make sense." This is caused other big oil names to jump yesterday, as investors speculate on which firms are ripe for a takeover.
This table from Bloomberg Briefs shows how some of BG's peers rallied in sympathy yesterday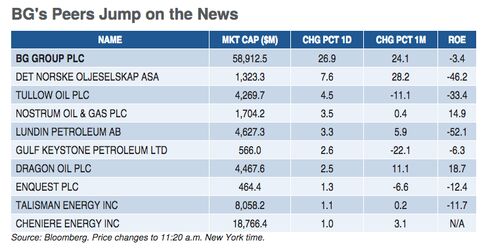 According to the companies, Shell and BG's LNG volumes are likely to balloon in the medium term from major projects, and the combined entity's LNG capacity will be the largest globally at 45 million tons a year in 2017-18, representing nearly a fifth of global LNG supply.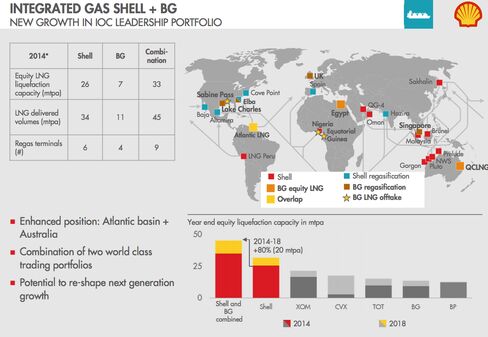 According to the deal presentation, Shell and BG's combined Brazilian production of about 150,000 boe/d in 2014 is forecast by management to increase to 550,000 boe/d by 2020, solidifying Shell's foothold in deepwater pre-salt oil offshore Brazil.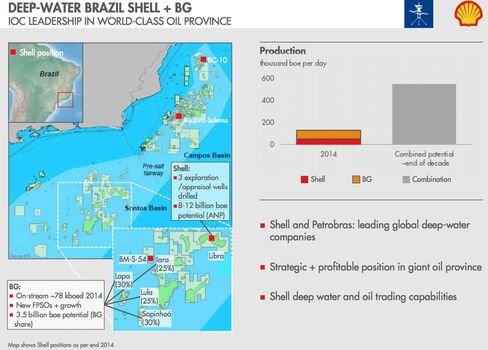 It's not just LNG that will be expanding, other key producing assets such as deep water and the upstream engine are expected to grow.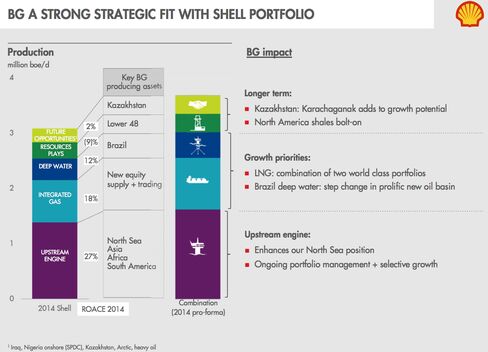 The deal is expected to bring in approximately $2.5 billion a year synergies, with potential for more.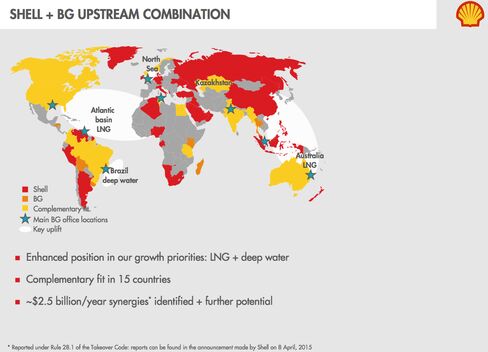 Before it's here, it's on the Bloomberg Terminal.
LEARN MORE