Nygard Sues Billionaire Bacon for 'Vendetta' in Bahamas Backyard Brawl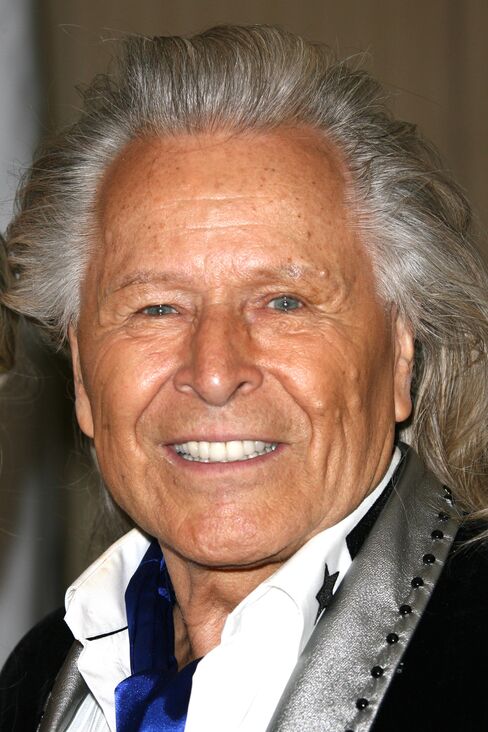 Peter Nygard's fight with his neighbor in paradise escalated as the Canadian clothing magnate accused hedge fund billionaire Louis Bacon of pursuing a vendetta to force him from his Bahamas property.
"Over the past 10, years, Mr. Bacon has terrorized, intimidated and corrupted native Bahamians and Bahamian government officials, and has made it his mission to destroy Mr. Nygard's reputation and to cost Mr. Nygard as much money as he can in the process," Nygard said in a countersuit filed Wednesday in state court in Manhattan.
Nygard's claims are in response to the defamation lawsuit Bacon filed against him in January. Bacon, the founder of Moore Capital Management, said in his complaint that Nygard orchestrated an "obsessive and malicious campaign" to falsely paint him as a murderer, drug trafficker and member of the Ku Klux Klan.
Nygard's claims are the latest in a decade-long battle between the two men that has spawned litigation in the Bahamas, London, Los Angeles and New York. In a revised complaint filed last month in the defamation case, Bacon said he and his family were forced to flee the Bahamas because he feared for their safety. He's seeking $100 million.
The chairman of Nygard International Ltd. denied Bacon's allegations and seeks $50 million. Nygard called Bacon a "serial litigator" who filed frivolous lawsuits in the Bahamas against him and against Bahamian officials. Nygard is asking a judge to dismiss Bacon's defamation case.
Bacon's Lawyer
Orin Snyder, a lawyer for Bacon, said in an e-mailed statement Thursday that Nygard must face the allegations against him "in a New York court of law, where the truth will prevail and Nygard will be held accountable."
Nygard accuses Bacon of harassing him by pointing "military-grade speakers" at his home and blocking a roadway to his land in the exclusive Lyford Cay gated community. He claimed Bacon, his employees and other allies "intentionally inflicted harm upon Mr. Nygard," motivated by "disinterested malevolence."
Nygard responded to Bacon's claims that he organized anti-Bacon rallies, saying "Mr. Nygard's support of the native black Bahamians, his friends of more than 30 years, in protesting against Mr. Bacon's misconduct was no secret."
Nygard also said he helped create an anti-Bacon video, "The 5 Lies of Bacon," which he showed on a television program in the Bahamas. In October, Bacon won access to 1,000 hours of video shot by Stephen Feralio, a former Nygard videographer who claimed he created additional anti-Bacon videos at Nygard's direction.
Nygard's Winnipeg-based company designs and sells women's clothing to stores including Sears and Dillard's.
The case is Bacon v. Nygard, 150400/2015, New York State Supreme Court, New York County (Manhattan).
Before it's here, it's on the Bloomberg Terminal.
LEARN MORE