New Zealand Unlikely to Deliver on 2015 Budget Surplus Promise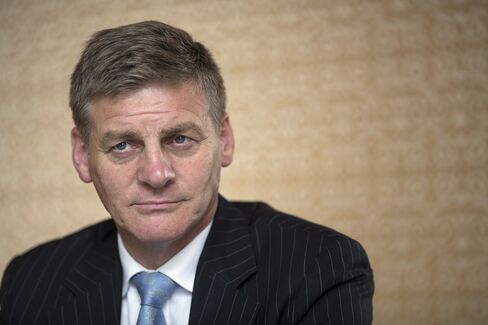 New Zealand's government is unlikely to return its budget to surplus this year as it promised ahead of an election in 2014, Finance Minister Bill English said.
"Lower inflation, while good for consumers, is making it less likely that the final accounts in October will show a surplus for the whole year," English said in a statement Friday. The budget showed a NZ$269 million ($203 million) deficit in the eight months ended Feb. 28, the Treasury Department said earlier Friday.
Prime Minister John Key won a third term last year, campaigning on his economic management and pledging to post the nation's first budget surplus in seven years in the 12 months ending June 30, 2015. In May last year, English projected a surplus of NZ$372 million for 2014-15.
The Treasury in December said low inflation, which curbs nominal economic growth and tax revenue, suggested the budget would remain in deficit. English, who delivers his next annual budget May 21, previously said that the Treasury forecasts may be proved wrong by the time the full-year financial statements are prepared in October.
Consumer prices rose 0.8 percent in the fourth quarter from a year earlier and were down 0.2 percent from the prior three-month period -- the first quarterly decline in three years. The central bank last month forecast annual inflation would fall to zero in the first quarter.
Before it's here, it's on the Bloomberg Terminal.
LEARN MORE