Muddy Waters Shorts Noble, Quizzes Cash Flow in Report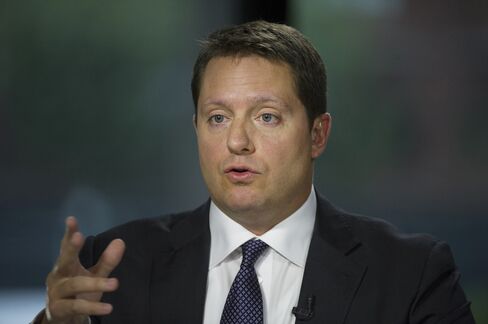 Muddy Waters LLC, the research firm founded by short seller Carson Block, published a report questioning Noble Group Ltd.'s cash flow and management, adding its weight to recent criticism of the commodity trading company's finances.
Muddy Waters has taken a short position in Noble, Asia's largest commodity trader by revenue, the U.S. researcher said on its website. Noble rejected the Muddy Waters allegations in a statement to the Singapore stock exchange, where it trades.
"The company is studying the report in detail," Noble said in the statement.
Noble fell 5.5 percent to 86 Singapore cents at the close in Singapore, the most in a month. The Straits Times benchmark index was little changed.
Muddy Waters' report follows the critique of Noble's finances and accounting practices by an anonymous group that calls itself Iceberg Research. Noble's stock had declined 24 percent at the close of trade yesterday, following the Feb. 15 publication of the first of three Iceberg reports.
"The biggest risk to Noble continues to be not how the stock market sees how the stock should be priced, but more how well their business partners and bankers would feel about this account in terms of extending credit," said Nicholas Teo, an analyst at CMC Markets, from Singapore. The Muddy Waters attack also feels more "personal" as it scrutinizes the way Noble's executives speak, he said.
Legal Action
Hong Kong-based Noble has also rebutted Iceberg's reports as inaccurate, and begun legal action in Hong Kong's High Court against Arnaud Vagner, a former employee it said is behind the reports.
Muddy Waters, which cites some of the issues raised by Iceberg, said the anonymous group had no involvement in its report and wasn't given advance knowledge of its publication. Muddy Waters also said it wasn't involved in Iceberg's research on Noble.
In addition to researching the company's finances, Muddy Waters said it enlisted Qverity Inc. to analyze the trading company's management. Qverity is founded and staffed by former members of the U.S. Central Intelligence Agency, according to its website.
Carson Block has led Muddy Waters to challenge the finances of more than a dozen companies, mostly in Asia. His most high-profile attacks include a 2011 report on Sino-Forest Corp. That resulted in a Canadian probe of the Chinese company, which filed for bankruptcy a year later.
Olam International
A 2012 Muddy Waters report on Olam International Ltd., a Singapore-based commodity trader focused on foodstuffs, drew the city state's investment company, Temasek Holdings Pte., into raising its stake in the company as a show of support.
Muddy Waters questioned Olam's accounting on matters such as its treatment of so-called biological assets and the company's spending and debt levels. Olam rejected the claims although it did initiate a strategic review in the wake of Muddy Waters' critique, which resulted in a cut in spending.
A consortium led by a unit of Temasek now has a combined 80 percent stake in Olam, which competes with Noble in some commodities.
Block's first attack on a U.S. company, American Tower Corp. in 2013, had less impact. The operator of cell-phone antennas saw its shares fall just 1.1 percent, which was the smallest first-day drop in a stock after a Muddy Waters' report.
Short selling is the sale of stock borrowed from shareholders. People who sell short hope to profit by repurchasing the securities later at a lower price and returning them to the holder.
(An earlier version of this story was corrected because of the use of a wrong currency.)
(Corrects Temasek's Olam ownership in 13th paragraph.)
Before it's here, it's on the Bloomberg Terminal.
LEARN MORE