Altera Rejects Intel's Buyout Offer of About $54 a Share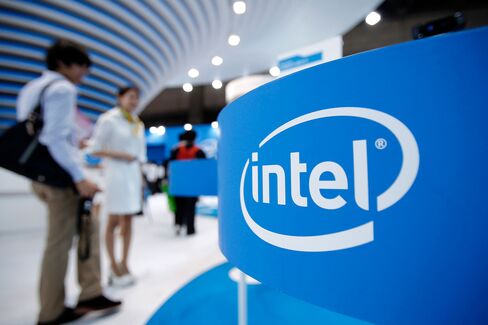 Altera Corp. rejected an offer of about $54 a share from Intel Corp., breaking off talks to be acquired by the world's largest chipmaker, people familiar with the negotiations said Thursday.
The discussions between the two chip companies have ended, said a person with knowledge of the matter, who asked not to be identified because the talks were private.
Altera's stock recovered from earlier declines after the report as investors bet that the company would be forced to reconsider Intel's offer. Its bid was 29 percent higher than Altera's closing share price on Wednesday. Shares of the maker of programmable logic chips gained 3.2 percent to $43.33 at the close in New York. The stock jumped 28 percent on March 27 after reports of the talks.
"What are they thinking?" said Gus Richard, an analyst at Northland Securities Inc., referring to Altera. "They're going to come under a huge amount of pressure to take that offer. Earnings aren't going to be that great."
CNBC's David Faber reported earlier that talks had taken place for months and that Altera rejected Intel's all-cash offer.
Intel shares fell less than 1 percent to $31.24 on Thursday.
Data Centers
Acquiring Altera may have been part of an attempt by Intel to defend and extend its most profitable business: supplying server chips used in data centers. Analysts have said Intel wants to be able to offer programmable chips that increasingly are sought by Google Inc., Facebook Inc. and other providers of computing over the Internet. Altera's semiconductors are used in networking equipment, data centers and new applications for cars and other products.
Altera, based in San Jose, California, and Xilinx Inc. also offer programmable chips combined with processors made using technology from ARM Holdings Plc. Chips with ARM technology and made by companies such as Qualcomm Inc. have kept Intel out of the fast-growing market for smartphone chips. Qualcomm and others are trying to develop products for servers.
Chuck Mulloy, a spokesman for Santa Clara, California-based Intel, and Altera's Sue Martenson declined to comment about the acquisition talks.
(An earlier version of this story was corrected to fix spelling of Xilinx in seventh paragraph.)
Before it's here, it's on the Bloomberg Terminal.
LEARN MORE