Five Things Everyone Will be Talking About Today
Get caught up on what's going down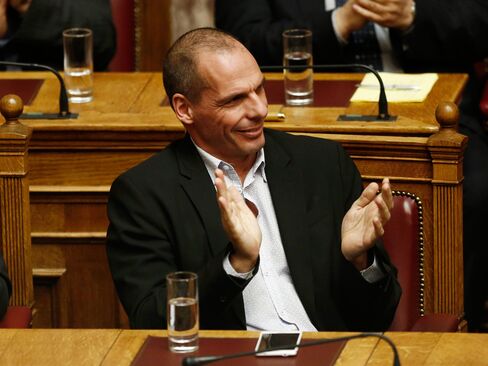 The IMF gets some money back, Hong Kong stocks surge, and Jamie Dimon rings the alarm. Here are some of things that people will be talking about today.
Greece pays back the IMF
An official from the Greek Finance Ministry has confirmed that the cash strapped nation has made a scheduled repayment to the International Monetary Fund. One issue dealt with, a whole lot more to come. Put the following dates in your diary.
Stock market mania spreads to Hong Kong
The stunning equity surge in mainland China has arrived in Hong Kong. The Hang Seng Index climbed to a 2008 high today as Chinese cash continues to flood into the Hong Kong market.
European stocks flirt with all-time highs
Global equities march higher. Gains in the U.S. yesterday, gains in Asia overnight and Europe continues the move higher in early trading. The Stoxx Europe 600 Index, the continent's equity benchmark, is set to surpass a record high close that stretches back to March 2000.
Jamie Dimon rings the alarm
The JPMorgan chief Jamie Dimon says last October's mammoth swing in U.S. Treasuries was "an event that is supposed to happen only once in every 3 billion years" and it's a "warning shot" that the next crisis could be exacerbated by a shortage of securities.
BoE set to keep rates unchanged for a 73rd month
Once again, the Bank of England is expected to keep rates unchanged. It puts Prime Minister David Cameron well on course to becoming the first U.K. premier since 1950 to serve a full term with no change to interest rates.
Before it's here, it's on the Bloomberg Terminal.
LEARN MORE