Comcast Criticized for Poor Customer Service in Philadelphia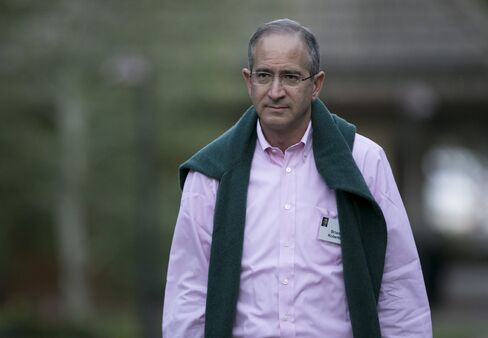 Comcast Corp.'s own hometown issued a report that found many Philadelphia residents struggle to get an answer when they call the cable company's customer service.
The city of Philadelphia released a 571-page report on Thursday as part of its negotiations with Comcast over a franchise renewal, which would give the nation's largest cable company the right to use public "rights-of-way" to deliver service. The 15-year agreement expires later this year.
The city disclosed the findings at a crucial juncture for Comcast, which is awaiting regulatory approval for its $45.2 billion plan to buy Time Warner Cable Inc. The deal would combine the No. 1 and the No. 2 in the industry, and Comcast said last month it expects the review to end by the middle of this year.
Almost three-quarters of Philadelphia Comcast subscribers surveyed said they were satisfied with their cable service, according to the report. Yet 61 percent of people who called customer service in the last year indicated the call hadn't been answered within 30 seconds, including the time left on hold. And 15 percent who called said they received a busy signal. Those levels are higher than the customer-service standards required by the Federal Communications Commission, the report said.
In addition, of more than 1,700 people who submitted online comments for the city's survey, almost all of them were negative, according to the report. Many commenters described Comcast's prices as "outrageous" "arbitrary" and "unfair" and its customer service as "terrible," "lousy" and "nonexistent."
In a blog post, Comcast said the city's consultant, CBG Communications Inc., didn't share its results until late February, and many of its findings were "inaccurate, overstated, or misleading."
Comcast said its own data show that less than 1 percent of Philadelphia residents received busy signals when they called customer service, and more than 90 percent of customer service calls were answered in 30 seconds or less, both of which comply with FCC standards.
FCC spokeswoman Kim Hart declined to comment.
'Range of Improvements'
Philadelphia Mayor Michael Nutter said in a statement that the city was seeking "a range of improvements" recommended in the report, including stronger customer-service standards.
Comcast has said it's working to improve how it communicates with subscribers. Last month, the cable company announced it was tripling the number of people responding to customers on social media from 20 to 60 people.
The company said in its Thursday blog post that it follows "strict compliance standards" on customer service and other issues as part of its current franchise agreement with the city of Philadelphia.
"But we look forward to discussing and negotiating appropriate benefits for the city and its residents as part of the renewal process," the blog post said.
Before it's here, it's on the Bloomberg Terminal.
LEARN MORE