While the Shanghai Stock Market Keeps Surging, Some Investors Are Getting Out
Is there a benign explanation?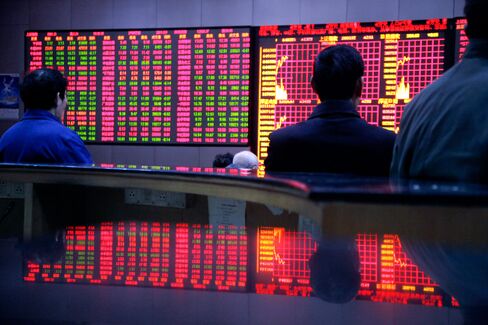 Wednesday trading brought some puzzling signals from China's equity markets. On the one hand, the Shanghai Composite Index briefly exceeded the psychologically important 4,000 threshold, before closing at 3994.81 for the day. On the other hand, Chinese mainland investors used their entire 10.5 billion yuan daily quota to shift funds to Hong Kong.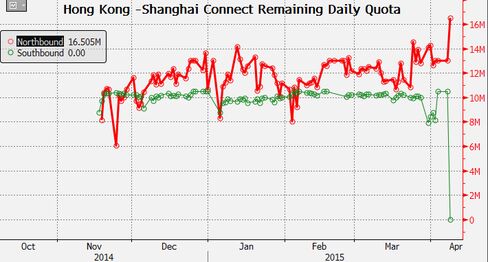 There's a potentially benign explanation. With the Shanghai index up close to 90 percent in the last year compared with 15 percent gains for Hong Kong's Hang Seng Index, China's stocks appear expensive and offshore stocks cheap. Still the arbitrage opportunity is not significantly larger now than it has been for much of the last several months.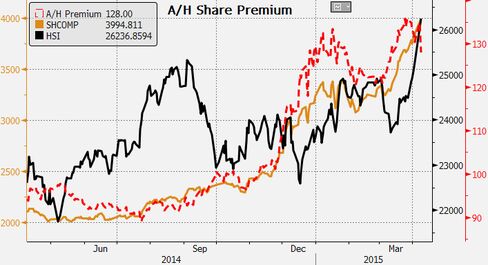 The more troubling potential explanation is that sophisticated investors in China, sensing that valuations are stretched, are starting to head to the exits. If that's the case, retail investors who bought into the later stages of the rally might once again be left nursing losses.
This post is courtesy of Bloomberg Intelligence Economics.
Before it's here, it's on the Bloomberg Terminal.
LEARN MORE