JPMorgan Investors to Vote Again on Dividing Chairman, CEO Roles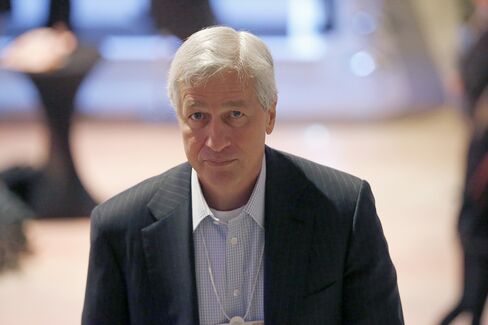 JPMorgan Chase & Co. shareholders will decide next month whether to urge the board to name an independent chairman, while giving it leeway to wait until Jamie Dimon no longer occupies the bank's top two posts.
Shareholders, who rejected a similar proposal in 2013 to divide Dimon's dual role as both chairman and chief executive officer, will meet May 19 in Detroit to vote on the new measure and others, according to a proxy posted Wednesday on the New York-based lender's website. The board advised investors to reject the proposition.
Other items up for vote include proposals to increase disclosure of the bank's lobbying efforts, including how related funds are spent, and how much compensation senior executives stand to get if they leave to take government posts. The board said shareholders also should reject those measures.
Before it's here, it's on the Bloomberg Terminal.
LEARN MORE