Amazon's Latest Home Gadget Takes the Clapper a Step Forward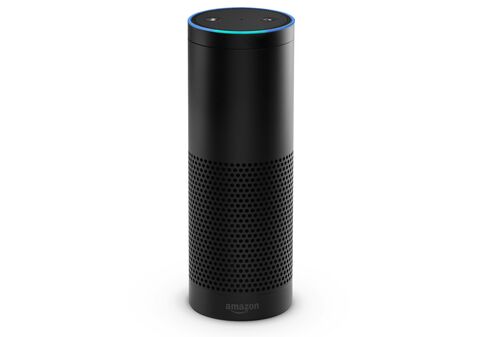 When Amazon.com Inc. unveiled its interactive Echo speaker in November for shopping and streaming music, the company promised that the gadget would get more robust over time.
On Wednesday, the Seattle-based retailer announced the latest advance: The Echo can turn your home's lights on and off by voice command. Yes, the $199 Echo moves the ball forward on the Clapper, a device made famous three decades ago by TV commercials that showed people clapping their hands to turn off the lights. The Clapper is available on Amazon.com for $18.
"You can now use Echo to switch on the lamp before getting out of bed, turn on the fan or heater while reading in your favorite chair, or dim the lights from the couch to watch a movie--all without lifting a finger, or even raising your voice," Amazon wrote in a message to customers.
The Echo's latest feature comes a week after news of the Amazon Dash Button, a device that lets people order, say, laundry detergent by pushing a single-purpose button attached to the washing machine.
"You would think that any functions that already exist would already be built into the Echo," said Sucharita Mulpuru, an analyst at Forrester Research. "When they keep announcing these features, it reminds us of all the things the device didn't have to start with."
The Fire
Amazon Chief Executive Officer Jeff Bezos has been spending on gadgets to tie consumers more closely to the company. New hardware offerings last year included a media-streaming device, the Fire TV Stick, which plugs into a TV set to let users browse video and music from Amazon, Netflix Inc., Pandora Media Inc. and other content services.
Some Amazon hardware offerings have flopped. The company reported a third-quarter $170 million inventory charge related to excess supplies of Amazon's Fire smartphone.
The Echo uses a Wi-Fi connection to link up with home-automation devices that control lights and thermostats made by companies including Royal Philips BV. The Echo, which runs on Amazon's cloud-computing service, can adjust to consumers' speech patterns and personal preferences, the company said. An Amazon spokeswoman declined to say how many Echo devices have been sold.
The maker of the Clapper said it isn't worried about the Echo cutting into sales.
The Clapper has a sound-detecting function that turns on lights for 10 minutes as a theft deterrent, said Michael Hirsch, vice president of Joseph Enterprises. The San Francisco-based closely held company also makes the Chia line, ceramic figures with seeds that grow where hair or fur would be.
"The Clapper has been selling on Amazon for a long time and it's selling better than ever," Hirsch said. "It's the KISS formula: Keep it simple, stupid."
Before it's here, it's on the Bloomberg Terminal.
LEARN MORE