Morgan Stanley is out with its latest U.S. equity strategy note, and in it the firm lays out the possibility that the S&P 500 could hit 3000 within five years.
Chief Equity Strategist Adam Parker argues that if the credit cycle is like the 1990s, stocks have a long ways to go.
That core idea is presented in one slide: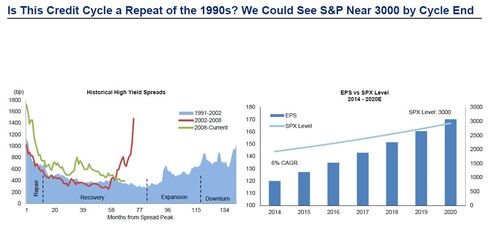 So why might we be looking at a repeat of a 90s-like credit cycle? Essentially because private-sector balance sheets continue to show signs of health and improvement, and there's room for leverage to grow.
For example, delinquencies are at multi-year lows and still declining.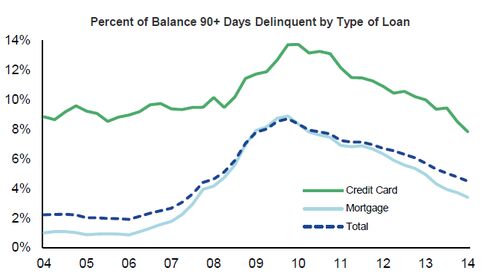 Other personal debt metrics have come way down.

And corporate debt-to-equity remains quite low by historical standards.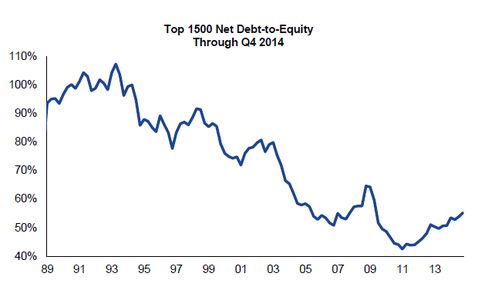 The are other points in there as well, including the fact that Consumer Confidence is still only at "average" levels and therefore has plenty of more room to run. Bottom line though is that the credit cycle doesn't look like a peak.
In the meantime, Morgan Stanley's base-case S&P forecast is for the index to rise to 2275 by the end of the year.
Before it's here, it's on the Bloomberg Terminal.
LEARN MORE